Verizon outs Samsung Galaxy Tab E for some family fun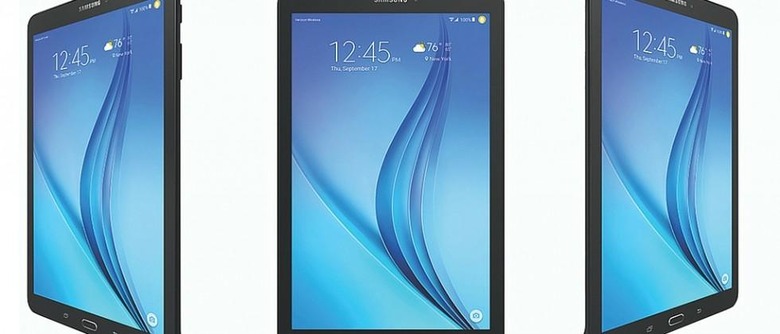 Today, all eyes are probably on the iPhone 6s and 6s Plus launch (or on the Pope), but there's always room for more than just Apple's devices. While Verizon has just revealed its own strategy for keeping iPhone owners updated on the latest release year after year, the carrier is also announcing an Android tablet for its customers. The Samsung Galaxy Tab E is no iPad, for sure, but it offers a potentially enticing combination of a budget tablet that can be used by anyone in the family.
The Galaxy Tab E pretty much qualifies as a mid-range tablet, powered by a quad-core 1.3 GHz processor paired wit that odd 1.5 GB of RAM. Storage size is only 16 GB, but it can be expanded up to 128 GB more via a microSD card slot. The large 9.6-inch display has a resolution of 1280x800 pixels, which is good enough for HD videos. And its gigantic 7,300 mAh battery ensures it'll be always available for use by anyone at any time.
That is especially easy with the tablet's Multi User mode, which allows different users to have their own user profiles, passwords, and settings. Now you can customize the tablet any which way you want without fear that others in the family will have to modify it to suit their tastes. Even the young ones have a special place on the tablet, with Samsung's Kids Mode that parents can use to control what apps kids can access and for how long.
The tablet is compatible with Verizon's 4G LTE network. In fact, it is XLTE-ready, expanding the tablet's network capabilities beyond normal LTE, so that you can get uninterrupted streaming and online games even while on the road.
The Samsung Galaxy Tab E is available now both online and in Verizon stores for a full retail price of $329.99 or $13.74 a month with a two-year contract.