Verizon now auto-blocks robocalls for some wireless customers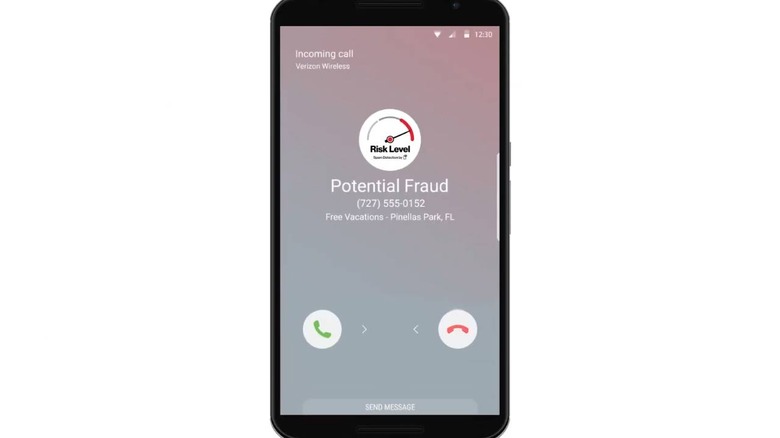 Following the FCC's ruling earlier this summer, Verizon has announced that it is rolling out automatic robocall blocking for Android users and offering similar functionality to iOS customers through its Call Filter app. Once live, customers will see the number of annoying robocalls they receive start to drop, as well as a 'Potential Spam' label on the incoming call screen for certain phone calls.
On June 6, the FCC voted in favor of allowing wireless carriers to automatically block robocalls and other spammers on behalf of customers. This is a change from previous spam-blocking services, which required customers to manually opt into the feature. The problem with offering spam-blocking on an opt-in basis is that many customers are unaware of the opportunity.
Now that they have permission to block robocalls automatically, some carriers in the US have deployed this feature. Verizon Wireless joins them starting today. Going forward, all eligible Verizon customers enrolled in the Call Filter app will see the 'Potential Spam' label and have robocalls automatically blocked and forwarded to voicemail.
Users will be given the option of having all potential spam calls automatically blocked and forwarded to voicemail, not just ones that have been flagged as fraudulent. Calls received from known contacts will arrive as usual, meaning customers shouldn't notice much of a change...except for the decrease in unwanted calls.
Customers are auto-enrolled in these features and will have the option of blocking all incoming international calls. This step will prevent a huge number of robocalls and spam calls impacting people across the nation. Auto-enrollment for select Android devices has already happened; anyone who hasn't been automatically enrolled can enroll themselves in MyVerizon or by downloading the Call Filter app.