Verizon Jetpack MiFi 7730L Brings Wireless Storage Via USB-C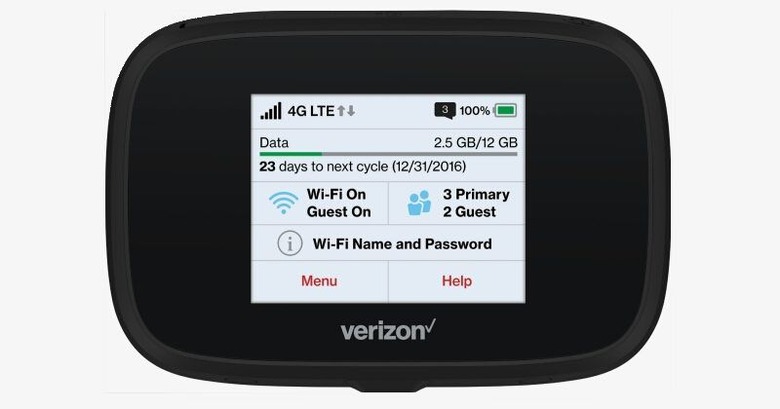 Mobile Wi-Fi hotspots today are no longer one-trick ponies. After all, a device that does one and only one thing seems like a waste of precious space. Getting in with the times, Verizon's new MiFi 7730L Jetpack is offering something in addition to high-speed Internet. Through the magic of the new USB-C standard, this pocket Wi-Fi can turn any USB-C storage device into a network storage. It can even charge your phone in a pinch.
To be clear, the MiFi 7730L itself doesn't include any data storage. What it does is take any such mass storage peripheral, as long as they connect via USB-C, and turn it into a networked storage which can be accessed via Wi-Fi. Instant NAS wherever you go.
That's not the only trick it knows. Its 4,400 mAh battery can be used more than just to power itself. Utilizing QuickCharge tech, it can also charge smartphones and tablets in no time flat. Perfect when you're trying to save your phone from dying by not using its LTE connection and charging at the same time.
The Jetpack MiFi 7730L supports LTE Cat. 9 as well as Carrier Aggregation. It can create a Wi-Fi 802.11 a/b/g/n/ac that can support up to 15 devices simultaneously. It also has a 2.4-inch color touch screen to make managing all those features a breeze.
Verizon is offering the Jetpack MiFi 7730L for a flat price of $199.99. But if you need an LTE data plan to go along with it, you can get one for $99.99 with a two-year contract.