Verizon is combining AOL and Yahoo into division named 'Oath'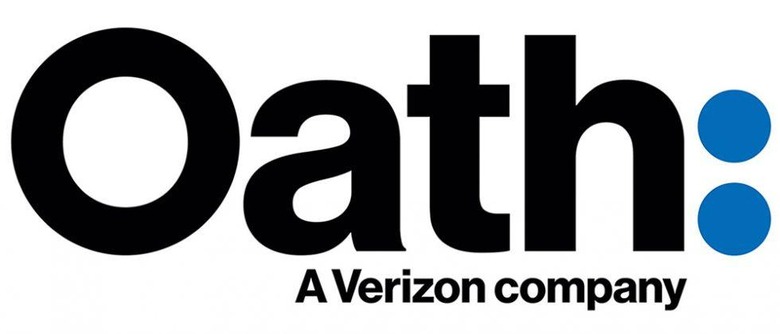 Verizon plans to merge AOL and Yahoo into a single media division after its acquisition is closed, and that single division will be named 'Oath.' The name was revealed by AOL CEO Tim Armstrong in a tweet. Take note, though, that the Yahoo brands you're familiar with aren't going anywhere: it seems Yahoo publications like Yahoo Finance, etc., will remain under their regular names, meaning nothing much is changing for users.
Verizon has been in the pipeline to acquire Yahoo for a while, something that soured a bit in light of multiple massive data breach disclosures by the latter company. After a bit of hashing out the details, Verizon has proceeded with the acquisition, and apparently has big plans for its media division. Both AOL and Yahoo will be merged together under this new division, which will be called Oath.
Billion+ Consumers, 20+ Brands, Unstoppable Team. #TakeTheOath. Summer 2017. pic.twitter.com/tM3Ac1Wi36

— Tim Armstrong (@tim_armstrong) April 3, 2017
Why Verizon chose the name 'Oath' is unknown at this point; it has also chosen to use a logo that is very similar to its own new branding: a plain text word with a small colored accentuation at the end. In addition to the Yahoo publications, Oath will house the AOL-owned publications like TechCrunch, as well.
Lauding the news, an AOL spokeswoman said to Business Insider, 'In the summer of 2017, you can bet we will be launching one of the most disruptive brand companies in digital.' A Verizon spokesperson has said the same. Further details on what Verizon has planned for Oath aren't clear at this time.