Verizon iPhone 4 Gets Dinged By Consumer Reports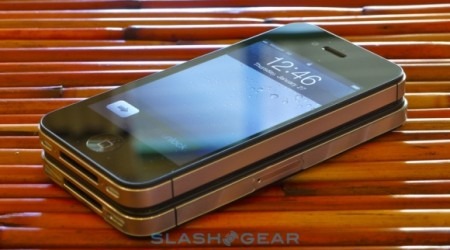 When the iPhone 4 first debuted on AT&T users experienced the famous "death grip" as their reception plummeted after holding the phone in a certain way. Consumer Reports has tested the new Verizon version of the iPhone and the reception problem seems to have followed the device to its new network. While complaints rained down on AT&T and Apple when the iPhone launched, complaints have been far fewer for Verizon's iPhone.
Consumer Reports ran the device through the same series of tests as AT&T's iPhone, as well as five other Verizon smartphones: Motorola Droid 2, HTC Droid Incredible, Samsung Fascinate, Motorola Droid X, and the LG Ally. All tests were done in a radio-frequency isolation chamber which blocks outside signals. Sending a signal to the phones, they were then tested by placing a finger on different parts of the phones to see if there was any signal degradation. The only phones who experienced a signal drop were the iPhones.
The drop in reception comes from the design of the iPhone 4. The sleek and stylish design places the antenna on the outer metal band of the phone, and on the lower left is the antenna where the signal loss happens. If you bridge the gap it will result in signal loss, something easily done while holding the phone normally. The design problem is easily alleviated buy putting a case on the iPhone, which lead Apple to hand out their Bumpers for free when the problem first came up. Consumer Reports concludes their test by not including the Verizon iPhone 4 on their recommended smartphone list, despite receiving high marks on their ratings.