Verizon intros new 500MB data plan, isn't the best deal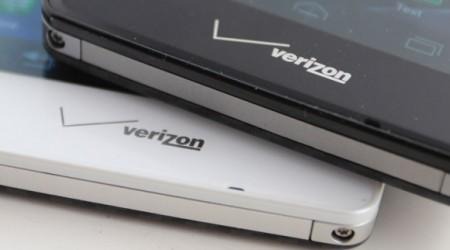 After AT&T made the move first, Verizon is following suit. Big Red announced that they're now offering a 500MB monthly data plan for a lower cost of $40 per month. This is tier is added onto Verizon's Share Everything plan, so you'll still be paying $40 per month for each smartphone on your account on top of the data plan.
While this is Verizon's cheapest plan yet, it's not exactly the best deal on their menu. You can either get 500MB of data for $40 per month, or get twice the amount of data for just $10 more per month. From there, the data doubles for every $10 more that you want to spend per month. However, Verizon knows that some people just need the cheapest plan, and not necessarily the best deal.
Furthermore, there aren't a lot of users who use more than 500MB in any given month. Of course, the streamers will be pumping out more data than most, but if you simply browse the web, check your email, and using social media on your phone, you'd be surprised at how little data you might use in a month, which would give you the chance to revisit your data plan to see if you can go to a lower tier and pay less.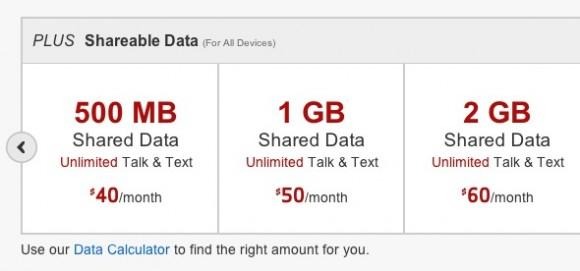 When it's all said and done, you'll be paying $80 per month if you get a smartphone and the 500MB data tier (which also comes with unlimited call minutes and text messages), while AT&T's 300MB plan costs just $10 less per month. Of course, going pre-paid can save you a lot of money. Straight Talk offers unlimited everything for just $50 per month, but you may not the get coverage that bigger carriers boast.
Out of the four major US carriers, Verizon cheapest plan is the most expensive, with T-Mobile having the cheapest option (though it's pre-paid). However, it's hard to argue with Verizon's LTE coverage, and some people are willing to pay a premium to get 4G LTE where they need it most.
VIA: Android Community