Verizon Gets Sierra Wireless USB 598 Modem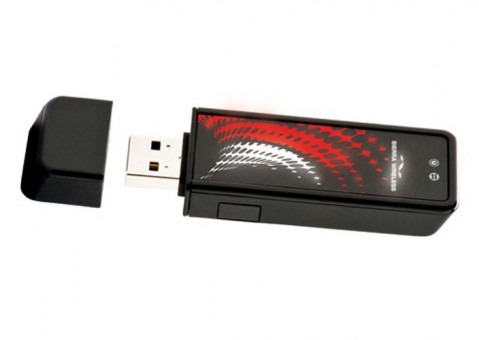 Looking for an alternative modem option for the Verizon network? You're in luck. Sierra Wireless just announced that their USB 598 modem can now be used through Verizon. It's actually the smallest modem that can work on the EVDO Rev. A network at Verizon.
The USB 598 passed through the open development program Verizon had and now is ready for use. In fact, it can make for download speeds that reach up to 3.1Mbps and upload speeds of 1.8Mbps.
The modem itself comes with a few software features like TRU-Install, which makes installing a breeze and Sierra Wireless Watcher, which gives you updates on your status and the network's performance. It also has an extension cable and a clip for attaching to your display, so as to receive a better signal. A microSD card slot is also included. You can get the USB 598 now for $199.
[via FierceWireless]