Verizon Galaxy Note 9 Android 9 Pie release arrives today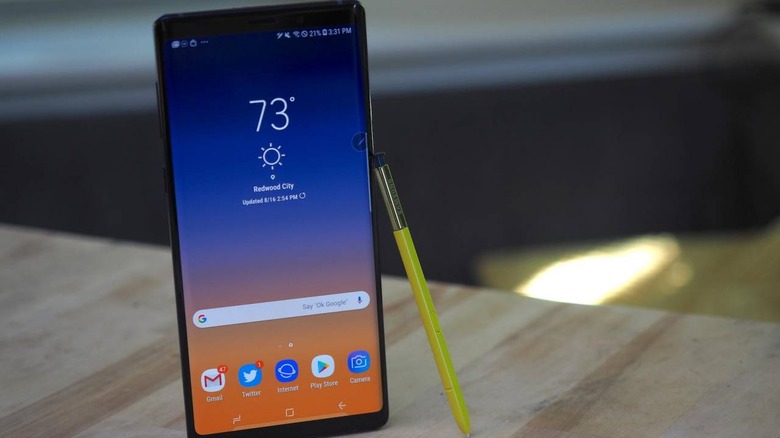 Ever since the calendar rolled over into 2019, major carriers here in the US have been slowly updating the Galaxy Note 9 to Android 9 Pie. AT&T was the first out of the gate with its Pie update, followed by Sprint and then by T-Mobile. Verizon, however, has been lagging behind its competition, but thankfully that's all changing today with the arrival of the carrier's Note 9 Pie update.
Verizon users are probably letting out a collective "it's about time," today, as there was certainly an air of frustration surrounding Verizon's roll out plans (or lack thereof). Verizon is definitely unpredictable when it comes to delivering these software updates to major phones, but regardless, it seems that Android 9 Pie is truly, finally here for the carrier's Note 9 users.
There's a lot to be excited about when it comes to Android 9 Pie, but one of the most anticipated components of this update is Samsung's new One UI. One UI was first revealed at the tail end of last year, and it grants Samsung's handsets features like dark mode (which also works in Samsung's apps) and improved one-hand operation. Of course, there are also other Android 9 Pie features to look forward to, including adaptive battery, adaptive brightness, and predictive app actions.
If you're on Verizon, there are a few different ways you can update your Note 9. You can let your phone do most of the heavy lifting and download the update in the background while you're connected to WiFi. This is definitely the easiest way to apply the update, as you'll be notified when the update is ready to be installed. You can also wait for an OTA notification from Verizon's servers and install the update that way.
If you're a little more impatient, you can manually check for the update as well. To do this, head into Settings, tap "About phone," followed by "Software updates," and then finally "Check for Updates." Assuming your device finds the update, you'll be able to download and install it from there. You can read more about today's Android Pie roll out over on Verizon's support site, but otherwise, be sure to keep in mind that it may take a little while before you see the option to update.