Verizon DROID Turbo 2 tipped coming October with Moto Maker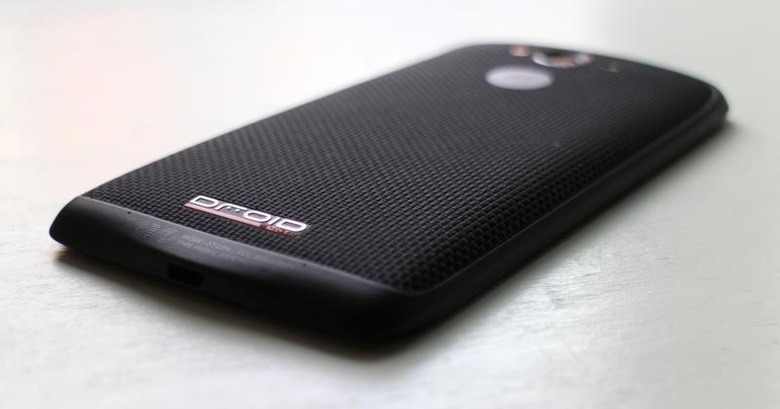 Word about the DROID Turbo 2, otherwise known as the Moto X Force outside the US, has seemingly been eclipsed by all the leaks surrounding the new Nexus smartphones due next week. But when all that's said and done, the DROID Turbo 2 might come out as a more interesting option for those not so keen on a pure Nexus device. With very high end specs and Moto Maker customization, this upcoming Motorola smartphone might again make some wish they were indeed on Verizon's network.
Of course, everything here is based on conjecture and unofficial sources, so take it with a grain of salt. But if the previous DROID Turbo was any indication, its successor would be just as drool-worthy. For example, specs include a 5.5-inch QHD screen, Snapdragon 810, 3 (sadly not 4) GB of RAM, a 3,760 mAh battery, and a 21/5 megapixel camera team up.
One thing, however, that's been missing from the Motorola-made Verizon Droid handsets is Motorola's touch of personalization. We call that "Moto Maker" nowadays. It seems, however, that things are changing. The DROID Turbo 2, according to sources, will be available from Motorola's website, with the customization options that has made the Moto Maker a hit. That said, there is no word yet on what those customization options will be. Or how it will sit with the DROID's usually rugged design.
We might not have to wait long to find out. While late September is Google's time for making a big splash, Motorola and Verizon will be taking October for itself. Sources tip that the smartphone will be announced on October 15 and will then launch on the 29th.
Whether or not the DROID Turbo 2 does appear as the Moto X Force in other countries is something we can only hope for, if these features really do hit the mark.
VIA: Phandroid