Verizon BlackBerry Outage Continues, Everyone Blames Everyone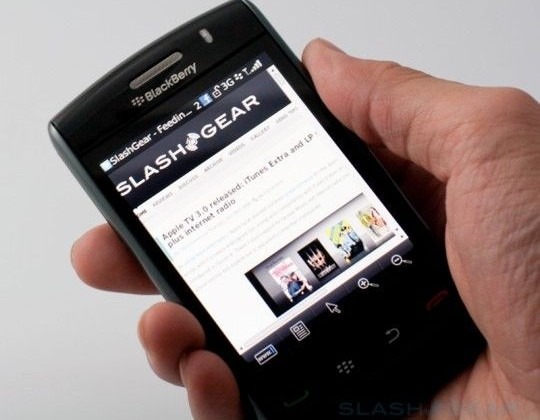 Something strange is going on with Verizon Blackberries. On Monday we reported on a system-wide outage of BlackBerry phones on Big Red's network. Initially, this downtime was believed to have been caused by a Verizon update.
Our users have responded over the last two days, and we now have a much more complete picture of the outage. Most users reporting issues live in California. We've heard reports from So Cal, Los Angeles and Orange County. Wyoming, Florida, Texas and Illinois have all seen periods of data loss for at least a few users.
People affected by the outage report receiving their email in batches an hour or so apart, an inability to use BlackBerry Messenger, and a total lack of Internet connectivity. User mformley's comment was characteristic of those affected:
"FINALLY! Confirmation of the drama I've been going thru all week! I've been having problems since Thursday though. BIS kept kicking me out, and wouldn't let me sign back in. Had to call VZW twice to have them do it for me. During my travels, I've had multiple internet, facebook, and twitter errors. I love #teamverizon and #teamblackberry but this is ridiculous!"
While the early reports made this out to be a Verizon issue, multiple users have reported being told by company representatives that the problem sits with RIM. At least one rep has called this a "nationwide outage", and one Tier 2 rep is said to have blamed the issues on a failed Verizon software update.
User ec claimed to have experienced an even more extensive web of buck-passing.
"I support over 300 BlackBerry devices in the so Cal area and we have been having these issues for 3 weeks now. Verizon kept saying nothing was wrong. This week was the absoute worst. Finally a tech at Verizon told me that the problem was with RIM and gave me a ticket number. RIM took the number found it was a Verizon ticket that has been open for the past 3 weeks with no expected fix date."
The issues have not appeared on BlackBerry devices running on other carriers. SlashGear has reached out to both Verizon and RIM on this issue, but neither company has responded. Continuing to have issues? Let us know in the comments.