Verizon Announces The First Cities To Get LTE Service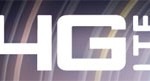 Verizon wireless has announced the first cities that will be getting its new and super fast LTE network. The networks kicked off yesterday in a bunch of cities all around the country. You can see if your area is covered by LTE with Verizon by going to the Verizon LTE page here.
We have talked a bit about the LTE plans at Verizon already with new LTE data plans starting at $50 monthly for 5GB of data and $80 monthly for 10GB. Each plan will cost you an extra $10 per GB for overages. Verizon has some new LTE modems coming for working with your notebook and desktops as well with prices at about $100.
The cities to get the networks as of last weekend include:
Akron, Ohio
Athens, Georgia
Atlanta, Georgia
Baltimore, Maryland
Boston, Massachusetts
Charlotte, North Carolina
Chicago, Illinois
Cincinnati, Ohio
Cleveland, Ohio
Columbus, Ohio
Dallas-Ft. Worth, Texas
Denver, Colorado
Ft. Lauderdale, Florida
Houston, Texas
Jacksonville, Florida
Las Vegas, Nevada
Los Angeles, California
Miami, Florida
Minneapolis/St. Paul, Minnesota
Nashville, Tennessee
New Orleans, Louisiana
New York, New York
Oakland, California
Oklahoma City, Oklahoma
Orlando, Florida
Philadelphia, Pennsylvania
Phoenix, Arizona
Pittsburgh, Pennsylvania
Rochester, New York
San Antonio, Texas
San Diego, California
San Francisco, California
San Jose, California
Seattle/Tacoma, Washington
St. Louis, Missouri
Tampa, Florida
Washington, D.C.
West Lafayette, Indiana
West Palm Beach, Florida