Verizon and ZTE Introduce the AD3700 for World Travellers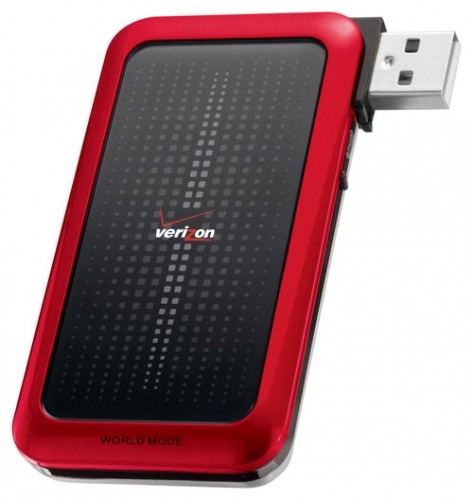 Verizon Wireless announced today the upcoming release of the AD3700 global USB modem from ZTE. Locally, the device will utilize Verizon's EV-DO Revision A network, but globally it will open up its network capability and access EV-DO, GSM, GPRS, EDGE, HSPA, and UMTS, allowing Verizon wireless customers to use their new device in 175 countries.
As of now, the system is only compatible with Windows systems, and has a USB 2.0 connector that swivels out when needed, and can be hidden away when not in use.  To help users connect easily, it comes with VZAccess Manager software, which also allows for automatic installation of the device on the system.  Unfortunately, customers will need to activate global network access on their Verizon wireless service, before they will be able to use the mobile broadband around the world.
The AD3700 is scheduled to reach stores on August 14th, and cost $80 after a $50 mail-in rebate.  The rebate will come in a rebate debit card, which is usual for the wireless carriers.  You'll need to tether yourself to a new two-year contract to  get this deal, but if you plan on going around the world and you're under the Big Red's checkmark, this might be the best way to do that.
[Thanks, David]