Verizon and AT&T Have Another Yet Spat (Over Subscriber Numbers)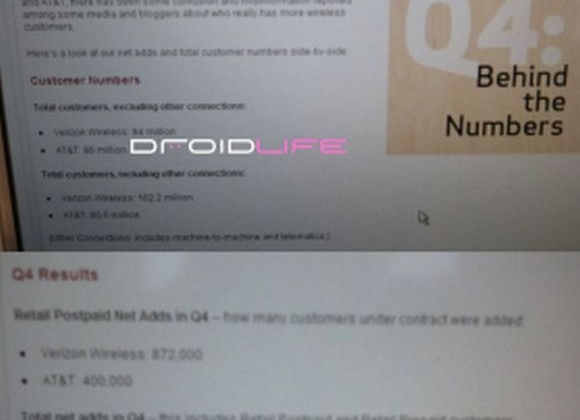 Verizon and AT&T can't seem to stop fighting. They've fought over ads pretty extensively in the recent past. And the upcoming Verizon iPhone isn't going to smooth any feathers. Instead, the two are gearing up for another public shouting match. AT&T's 2010 numbers have lead some blogs to speculate that the carrier now beats Verizon.
Apparently, both companies count "subscribers" differently. AT&T considers every connected mobile device on their network to be a subscriber. That includes e-readers with dedicated market connections, iPad users, etc.
By contrast, Verizon counts each rate plan as a subscriber. They file everything else in the "other connections" category. If you add that in to Verizon's subscriber total, they again beat AT&T. Which is probably why the latter didn't exactly make a huge fuss out of "beating" their biggest rival.
This whole mess may have been a ploy by AT&T to get the tech blogs and news sites to advertise for them. Rather than calling themselves the biggest in an ad and immediately facing a lawsuit, AT&T goes with the subtle route and trusts word-of-mouth to spread the message.
Well two can play at that game. Verizon has just "leaked" a slide that reveals their total subscriber number: 102.2 million, nearly 7 million ahead of AT&T. Big Red also showed off their postpaid net adds for Q4, 872,000. Which is more than twice what AT&T managed.
The ball is in AT&T's court now. Will they back down, or will iPhone madness lead these two titans into yet another multi-billion dollar slugging match?
[Via Droid Life]