Velocity Micro unveils Vector Holiday Edition desktop for $599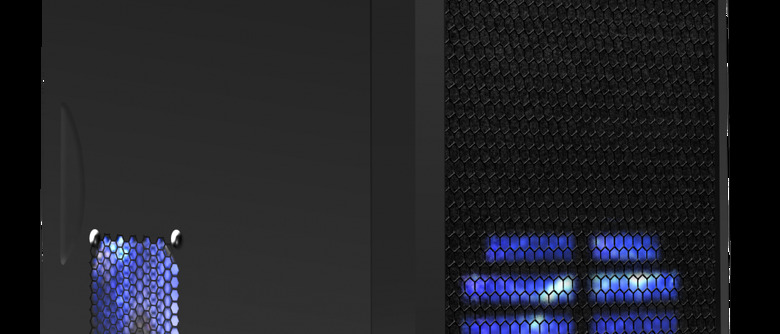 Velocity Micro, makers of custom pre-built desktop computers, announced a Vector "Holiday Edition" desktop computer, as well as a VMultra drive external peripheral. The computer isn't dressed up in Christmas colors and strung with bells and ribbons — it's a different kind of Holiday Edition, meaning the company is making it its main product over the holidays.
The Vector Holiday Edition was designed and built in the US, and it starts at a base price of $599, which will get you an AMD A6-5400K dual-core processor, 8GB of DDR3 RAM, AMD Radeon HD graphics, 1TB of hard drive storage, and the buyer's choice of either Windows 7 or the new Windows 8. Plus, the purchase comes with a one-year warranty and lifetime phone support.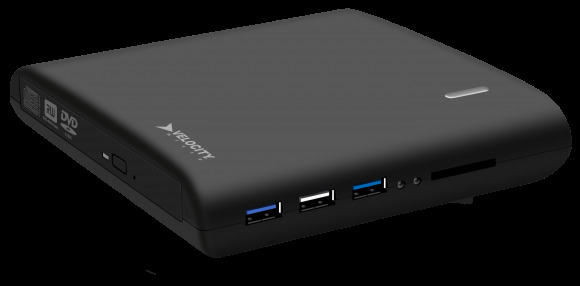 The VMultra Drive peripheral will be separate purchase, and it combines four different peripheral devices into one single hub. Features include an external DVD±RW drive, a USB 3.0 hub, a SD card slot, and a 500GB hard drive as a backup storage solution. The VMultra Drive will begin shipping November 12 for $199.
The Vector Holiday Edition is available now for configuring and ordering, and will ships as soon as possible. If you're wanting to get that special someone a custom-built machine, but don't want to risk building it yourself, the Vector Holiday Edition may be a good choice come this holiday season.