Vector smartwatch has 30-day battery, is up for preorder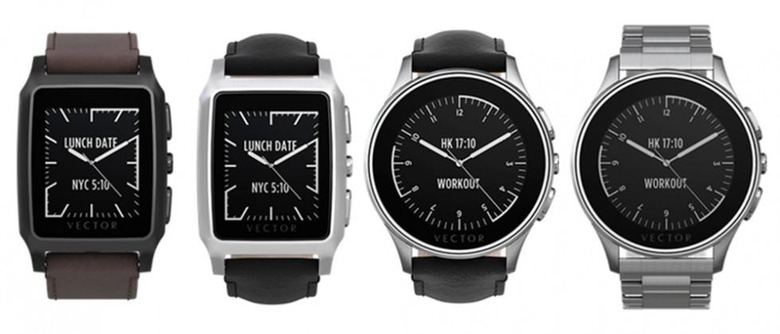 In March, we were first introduced to the Vector smartwatch, a classy wearable that promised both smart functionality and a 30-day battery life, the combination of which drew ample attention from eager consumers. It has been several months since then, and the wearable is closer to reality than ever — it is now available for preorder from the maker's website, with a dozen different versions covering different design flavors being offered.
The Vector smartwatches, at first glance, look like ordinary wrist watches. They are thin and stylish, and upon closer inspection include some features that mesh well with modern gadgets. There's no touchscreen — one isn't necessary for the features the watches offer. There is Bluetooth LE for connecting to an Android or iOS smartphone.
The watch shows alerts like reminders and incoming text messages, news notification, and such on the watch face. The company is planning to open the platform to developers for additional features in the future. Vibrations are included for providing alerts, and there's some element of gesture control (flick your wrist, for example, to dismiss a text).
There are 12 models, some of which are gold and others silver, and some with round faces and other with rectangular faces. Prices range from 219 GBP to 349 GBP. Some models will be shipping in the next few days; others will start shipping next month. Plans for sale in the US market aren't clear.
SOURCE: Liliputing