Valve Will Reportedly Do Away With Steam's Daily And Flash Sales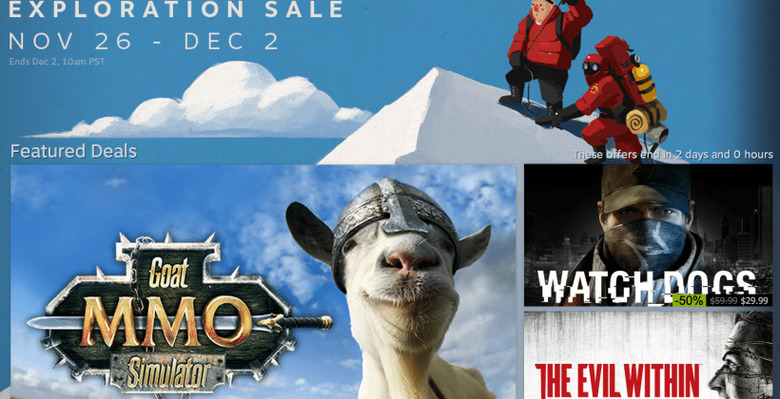 Steam Sales have historically been big deals. I don't buy many games these days, mostly because I've filled up on them in previous years. I'd wake up early to see what was on sale, and continue to check back throughout the day, as some of those would change throughout the day. But for the upcoming Autumn and Winter sales, that might be changing.
Normally, in addition to the ongoing sales during this time, the store would also feature Flash and Daily sales. These would change every 8 or 24 hours, which kept you coming back to check on new deals. In a recent message sent to developers, Valve is doing away with these types of deals.
Instead of Flash and Daily deals, Valve will have Featured sales, which will be highlighted on the front of the store page for 24-48 hours. While the games in the featured section will change, the discounts will remain the same for all featured games for the entire duration of the sale. That means that the day the sale begins, all games will be at their lowest price, and will stay that way until the final day of the sale.
Speaking of the Autumn and Winter sales, according to that same message, the Autumn Sale will run from November 25th to December 1st. The Winter Sale will begin December 22nd and end on January 4th.
VIA: Shacknews