Valve reveals major Steam library redesign and new events page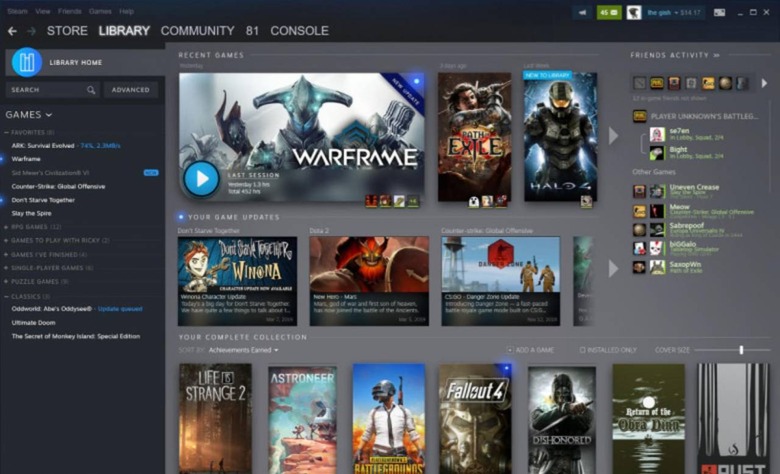 Valve is redesigning the Steam store's Library page, the company has revealed, as well as introducing a new Events feature. The change was announced at the Game Developers Conference today, where Valve explained that users will soon see a new Library page design that presents more information at a glance and makes it easier to jump back into games.
In the top section of the new Steam Library page's design, users will see large tiles displaying the games they played recently, including when that last session took place, how long the game was played during that session, and how may hours the player has spent on the game in total.
As well, this new Library design brings a horizontal feed showing what's new in applicable games the player has purchased; the information is provided in small banners overlaid onto the game tiles. This horizontal feed is located beneath the 'Recent Games' section, but above the 'Your Complete Collection' full library section.
That's not the only change coming to the Steam Library, however; the new UI also shows a friend's list with details on what they're currently playing, making it easier to fire up a game and join them. As the screenshot above shows, players will also retain the option to scroll down through their entire game library.
In addition to the Library overhaul, Valve is bringing a new Events feature that enables developers to easily communicate in-game events with their communities. If there's a major event scheduled for a game, the developer can make that known on Steam Events, where players will find all the related details and a button to get reminders when the event nears.
Valve plans to launch Events as an open beta sometime in the next couple months; it's unclear when the new Library design will roll out to users.