Valve brings Steam to Android in closed beta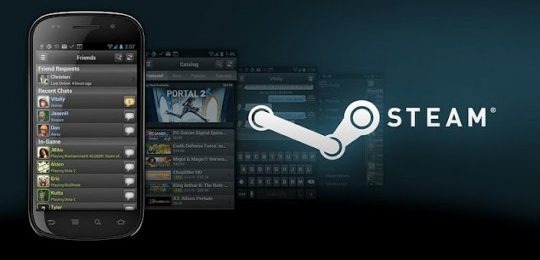 Steam is pretty much the universally accepted standard in delivering digitally downloaded games to the PC crowd, and now it is seeking some of that mojo on Android. Valve is testing an official version of Steam on the Google platform, currently accessible only to users invited to the closed beta but hopefully due to make its way to the general public soon.
The app has a strong focus on Steam's social features, including chatting with friends and checking out your groups and clans. Users can also browse the collection of games and make purchases directly from the phone. Of course, if you want to play the actual game you'll still need to go to your computer, but the point here is to expand the Steam experience beyond that one screen.
Steam is so ubiquitous because it has managed to grab most of the big-name PC game publishers. However, it lost some of its steam (pun intended) when EA decided to launch its own proprietary platform instead. In addition, Apple recently set up a Mac App Store for its computer users, leaving Steam a bit less powerful. So now it's trying to tap into the every important mobile market. That should help keep its brand recognition solid and tight.
[via Android Community]