Valve and five PC publishers might be in hot water with the EU [Update]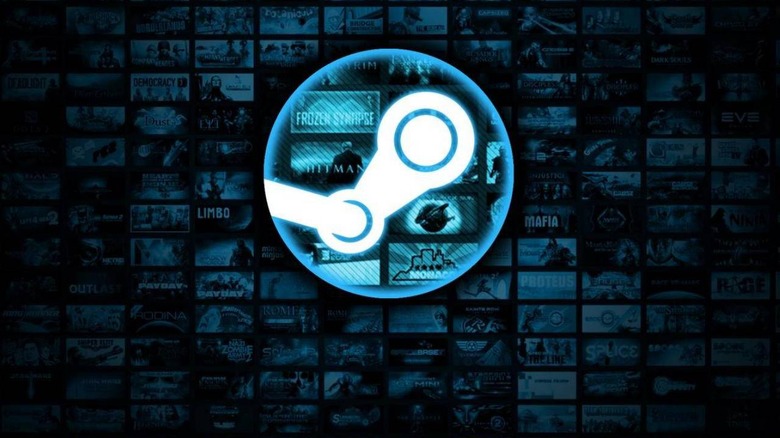 The European Commission announced today that it has sent a Statement of Objection to Valve and five PC games publishers concerning their practices of geo-blocking games across the EU. Region locking, of course, has always been a headache for gamers, particularly those who live in regions where game prices typically run higher than those in other regions. It seems the European Commission wants this practice to end, at least within the confines of the EU.
As the Commission sees it, consumers should be able to purchase games across borders in the EU, which would enable them to find the best available deal. With the way Steam currently geo-blocks games, consumers are sometimes locked into pricing for only their country or region, or prevented from running games that were acquired outside of those regions.
"In a true Digital Single Market, European consumers should have the right to buy and play video games of their choice regardless of where they live in the EU," Commissioner Margrethe Vestager said in today's statement. "Consumers should not be prevented from shopping around between Member States to find the best available deal. Valve and the five PC video game publishers now have the chance to respond to our concerns."
Those five video game publishers named in the Commission's announcement are Bandai Namco, Capcom, Focus Home, Koch Media, and ZeniMax. Specifically, the Commission worries that these five companies and Valve broke EU antitrust rules to prevent cross-border sales of PC games in some countries, including Czechia, Estonia, Hungary, Latvia, Lithuania, Poland, Slovakia, and Romania.
The Commission is also concerned that four of those five named publishers – Bandai Namco, Focus Home, Koch Media, and ZeniMax – further violated antitrust rules by imposing "contractual export restrictions" on digital distributors other than Valve, essentially defining territories within which those companies could or could not sell their games.
For now, this is just a Statement of Objection, which means that no punishment is being doled out just yet. Valve and those five publishers will have the chance to respond to the Commission's objections, but if it concludes that these companies did indeed infringe antitrust rules – specifically Article 101 of the Treaty on the Functioning of the European Union – it can levy fines as much as 10% of each company's annual global turnover.
We'll see what happens from here, as any time a government entity begins to use the phrase "antitrust," it's probably time to start paying attention. There's no estimated end date for the Commission's investigation into these matters, so we might be waiting a while for some kind of resolution. Stay tuned.
Update: Valve has issued the following statement:
Earlier today, the European Commission ("EC") sent Statements of Objections ("SO") to Valve and five publishers in an investigation that it started in 2013. The EC alleges that the five publishers entered into agreements with their distributors that included geo-blocking provisions for PC games sold by the distributors, and that separately Valve entered into agreements with the same publishers that prevented consumers in the European Economic Area ("EEA") from purchasing PC games because of their location.

However, the EC's charges do not relate to the sale of PC games on Steam – Valve's PC gaming service. Instead the EC alleges that Valve enabled geo-blocking by providing Steam activation keys and – upon the publishers' request – locking those keys to particular territories ("region locks") within the EEA. Such keys allow a customer to activate and play a game on Steam when the user has purchased it from a third-party reseller. Valve provides Steam activation keys free of charge and does not receive any share of the purchase price when a game is sold by third-party resellers (such as a retailer or other online store).

The region locks only applied to a small number of game titles. Approximately just 3% of all games using Steam (and none of Valve's own games) at the time were subject to the contested region locks in the EEA. Valve believes that the EC's extension of liability to a platform provider in these circumstances is not supported by applicable law. Nonetheless, because of the EC's concerns, Valve actually turned off region locks within the EEA starting in 2015, unless those region locks were necessary for local legal requirements (such as German content laws) or geographic limits on where the Steam partner is licensed to distribute a game. The elimination of region locks will also mean that publishers will likely raise prices in less affluent regions to avoid price arbitrage. There are no costs involved in sending activation keys from one country to another and the activation key is all a user needs to activate and play a PC game.