Vaio E Series 15 and Series 17 notebooks unveiled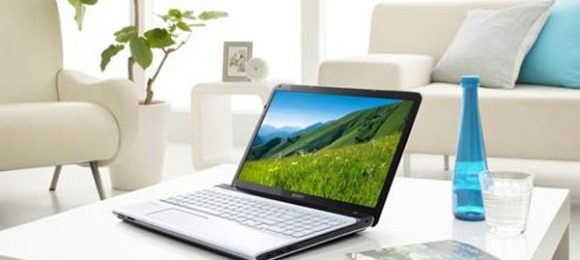 Sony has pulled a new series of notebooks out of the shadows and tossed them into the light. The new machines are the E series Vaio notebooks, and they come in two different screen sizes. The new machines include the E Series 15 and the E Series 17. The main difference between the two models is the screen sizes of 15.5-inches and 17.3-inches respectively.
The E 15 notebooks are offered with a variety of different Intel processors and storage options. The main difference between the two machines is the screen size. Sony offers details on two specific models, including the SVE1511W1E and the SVE1711V1E. Both those models use an Intel Core i5-2450M processor and Windows 7 Home Premium.
The two machines also have 750 GB 5400 RPM hard drives. The 15.5-inch screen version has a resolution of 1366 x 768, and the 17.3-inch unit gets a 1600 x 900 resolution screen. Graphics for both machines are handled by AMD Radeon HD 7650 M GPU's with the 15-inch version getting 1 GB of VRAM and the 17.3-inch version getting 2 GB of VRAM. The machines also have all the other features you expect such as integrated webcams, Wi-Fi, Bluetooth, USB ports, and more. The notebooks will be available with other hardware and pricing is unknown.