VAIO C15 laptop combines bold colors and high price tags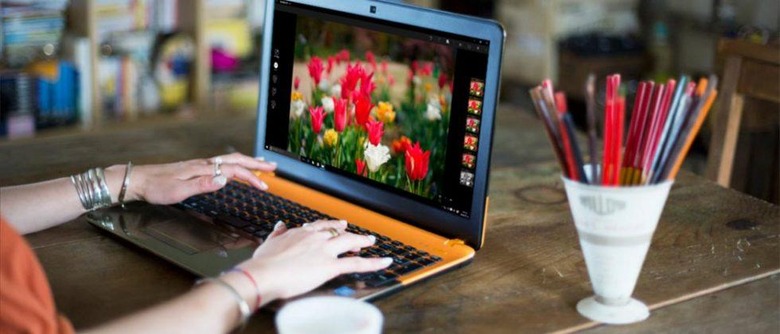 VAIO has introduced its new C15 laptop, and while it looks like it is only available in Japan right now, it's a model to keep an eye on. The C15 laptops feature an unusual color design, with multiple colors being paired together in bold, large stripes across the keyboards and lids. The company bids these as premium laptop offerings, and the price matches that notion: the model costs a little more than $900 USD.
The VAIO C15 is offered in various configurations, with one of the lower ones sporting a mere 15.5-inch display with a 1366 x 768 resolution. Those who need something more substantial, though, will also have a 1080p resolution option. That higher end model comes with 8GB of RAM instead of 4GB and an Intel i3 processor instead of an Intel Celeron 3215U processor.

The display has an anti-glare coating to keep reflections at a minimum; joining it is a robust sound system that includes a large subwoofer on the bottom of the model for powerful sounds. The trackpad includes a pair of buttons, while the keyboard is full-sized including a numpad.
The VAIO C15 model brings an increasingly rare feature with it: a built-in DVD player for those who aren't ready to give up their discs. There's also a bunch of ports, including Ethernet, HDMI and USB. Storage options include a 500GB hard drive or a hybrid system that maxes out at 1TB. VAIO is offering the laptop with Windows 7 and Windows 10 options, and a bunch of different version of Office (assuming you want the laptop shipped with it).
It isn't clear whether VAIO plans to launch the C15 outside of Japan at this time.