Vainglory mobile MOBA is coming to PC with cross-platform play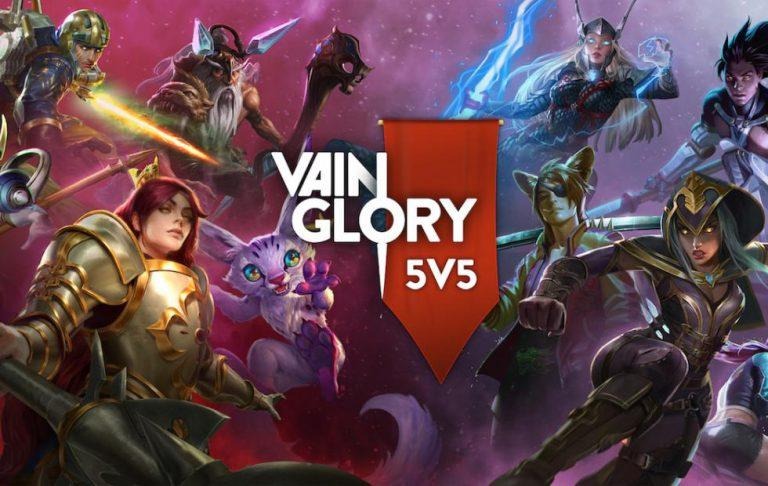 It is often that case that gamers celebrate the port of a PC or console game to mobile. It is a rare case, however, when mobile games get ported to PCs instead. Of course, it has happened before and it might continue happening, given the popularity of mobile gaming, particular eSports. The developers known as Super Evil Megacorp is taking advantage of all that hype and announcing the arrival of its hit MOBA title Vainglory to PCs, allowing gamers to play with keyboard and mouse what may be best played with thumbs.
You know a mobile game is a hit when both Apple and Samsung try to use it as a measuring stick for performance and features. Apple demoed Vainglory's glorious 60 fps gameplay on the iPhone 6 back in 2014 and Samsung demoed mouse and keyboard gameplay (sounds familiar?) via Samsung DeX last year. And just last week, Apple again used Vainglory to advertise the prowess of its A11 Bionic processor.
Vainglory has pretty much become the MOBA of mobile gaming so it's only natural that Super Evil Megacorp would want to try their luck at bringing it PCs. Especially now that cross-platform play is such a big deal as shown by Fortnite and PUBG. Fortunately, the developers claim, their game engine is up to the task.
That said, there are still a lot of rough edges should you try Vainglory now on your Windows PC or Mac. Text input is still being worked on as are custom key bindings, which might be a deal breaker for many PC gamers. Of course, if you own a Galaxy S8 or Galaxy Note 8 or later, you can already experience the same thing with Samsung DeX. Whether you'll actually be better with a mouse rather than touch is a different question entirely.