V7 Launches New Budget GPS and 22-inch Widescreen LCD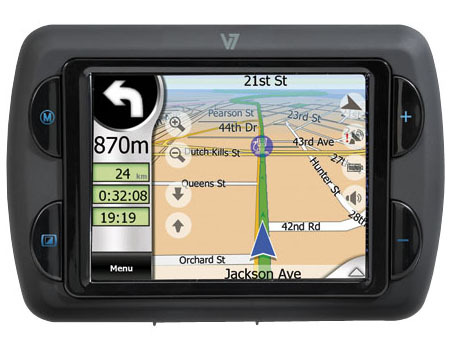 V7 has just launched two new products for the budget consumer market, a GPS receiver and a 22-inch widescreen LCD. The Navigator 1000, pictured below, is their budget GPS receiver that features a 3.5-inch touchscreen, supports 23 languages, and handles both voice commands as well as touchscreen navigation. The 1000 also supports MP3s, photos, and AVI/MPEG4.
At the same time, V7 released their R22W02 22-inch widescreen LCD, which features a 1680x1050 resolution, a 5ms response time, 700:1 contrast ratio, and has both DVI and VGA ports. Both products are priced very affordably at around $340 and will be available to resellers through Ingram Micro starting early 2007.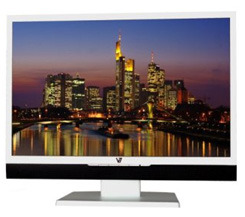 V7 launches low-cost GPS, 22-inch LCD [Via: Electronista]