V-MODA Remix Bluetooth speaker has a built-in headphone amplifier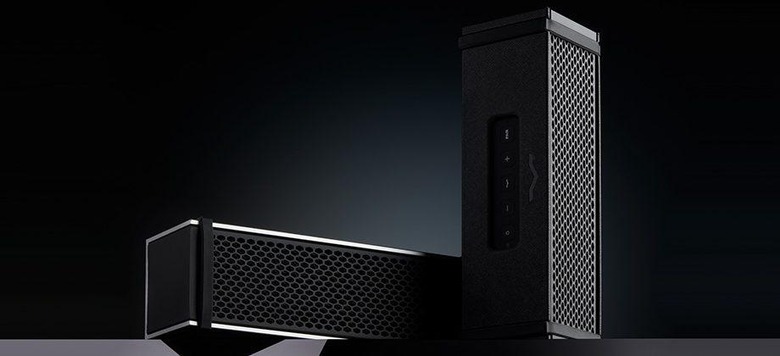 V-MODA has introduced its new Remix Bluetooth speaker, a model that features an integrated V-MODA VAMP tech headphone amplifier. According to the company, its new speaker is able to drive high-end headphones that have higher-impedance with 83mW x 2 power, rivaling standalone headphone amplifiers offered at high price points. Remix also boasts a variety of other features, including support of various personal assistants like Alexa and USB-C charging.
V-MODA introduced Remix today, saying it is a portable offering at only 1.6lbs. The dimensions overall are small but not diminutive — they come in at 8.1 x 2.5. x 2-inches. The model has a wireless range of 33ft, which is standard, and a frequency range of 20 to 20,000Hz. There's a built-in omni-directional microphone, and a pair of 10W speakers.
V-MODA has put a lot of focus on the speaker's customization features, saying it is the first ever 3D-printed custom speaker — that is, buyers can customize all six sides with various materials, designs and colors thanks to 3D printing technology. The company is offering everything from matte fiber to ultra-pricey 14-karat gold and platinum.
Customization aside, Remix is charged using USB-C and is able to provide 10 or more hours of playback per charge. Because there's a built-in microphone, the speaker can also be used with things like an Amazon Echo Dot device for Alexa, or things like Google Assistant and Siri. More than one Remix speaker can be connected together via cable, and the speaker also allows two Bluetooth devices to be connected at once.
The speaker is available now if you get it in the modest black or silver options; the price is $300 USD. However, if you want the 3D customization, the price of those custom parts can range from a minor $40 to a massive $370,000 USD.