V-Moda Intros Crossfade M-80 On-Ear Headphones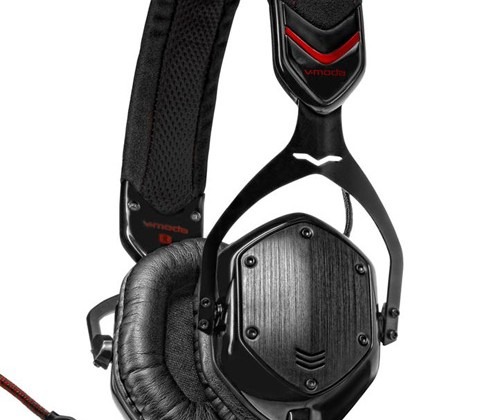 V-Moda is known for their designer headphones that fuse high-quality materials and professional acoustics with high fashion. The company has just outed a new Crossfade series on-ear headphone called the M-80 that's smaller and sleeker than its legendary predecessor, the Crossfade LP. It boasts all the features that audiophiles have come to love about the original but is now 53% smaller for an even more comfortable and ergonomic fit.
The Crossfade M-80 features a patent-pending pure sound technology that uses 40mm Dual-Diaphragm Drivers to deliver multi-driver sound with the energy efficiency and quality consistency of a single driver. Hence, no batteries or artificial sound processing is needed to produce a pure balanced sound. The memory cushions are designed to provide the best balance of sound isolation, staging, and ergonomics.
Interchangeable custom shields for the M-80 will be coming soon to allow you to customize the stylish headphone, which is built with military-grade durability, using a lightweight steel construction and Kevlar reinforced cables. The Crossfade M-80 is available now for $230.
[via V-Moda]