V-MODA BassFit sport earbuds boast deep bass and 3D soundstage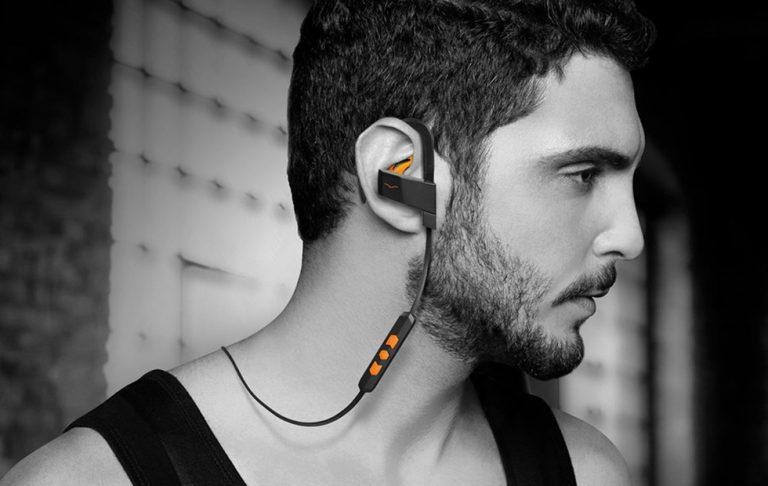 V-MODA has unveiled its new BassFit sports earbuds, a wireless model designed for use during workouts. This is the maker's first set of wireless earbuds designed specifically for fitness users, expanding V-MODA's lineup of classy, high-end audio products. Among other things, the new model boasts a TriFit design that includes hooks and fins for a secure fit.
The new V-MODA product has a unique appearance, at least among sport earbuds, featuring an angular design alongside a high in-line remote control and flat cables. The company says it designed the BassFit to produce "deep and precise bass," hence the name. There's support for fasting charging the device, as well; 15 minutes on the charger results in 2.5 hours of playback time.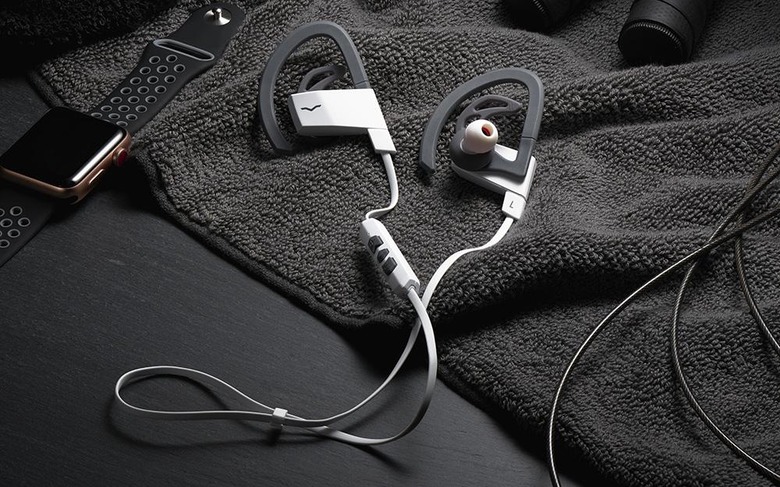 When fully charged, the V-MODA BassFit has an 11-hour or greater run time, according to the company, which claims this is industry-leading based on the model's weight-to-runtime ratio. The fitness-centric design means both sweat- and weather-resistance, this made possible via a two-layer nanocoating.
As with an increasing number of Bluetooth earbuds products, the BassFit has magnetic ear pieces that secure together as a necklace when around the user's neck. The model supports both Qualcomm aptX and AAC and is said to offer a "vast 3D soundstage" for a wide experience despite the in-ear design.
V-MODA claims users can feel bass vibrations while wearing the BassFit; there are 10mm drivers and optional Bass Level Isolating Soft Silicone (BLISS) 3.0 fittings as TriFit alternatives. In addition to controlling audio, the in-line remote also supports assistants like Google Assistant and Siri. The V-MODA BassFit is available from the company now in white and black colors for $130 USD.