Ustream links families for the holidays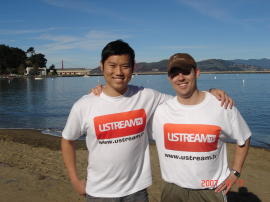 Nothing is more important than family during the holidays. It's often a time of depression for people who are without someone dear to them. We all need hope, family and love around this time and that includes the soldiers who are out there fighting and can't be with us at home.
What better gift to give then the gift of family? Ustream is doing just that. They are supplying the families of soldiers with webcams so that they can chat and broadcast to their loved ones who are so far away this season. They wanted to supply to all the soldiers but because of security reasons only the ones who already have webcams will be able to do the same but those who are without can still communicate through IM or by phone and see their loved ones.
I think this is a wonderful gesture. The soldiers who risk their lives for us deserve this gift as much as their families who have lent them to us. Thanks, Ustream.
Merry Christmas, Mom: Ustream links soldiers with home
[via Crave]