USPS has a VR app, but it's not about delivering mail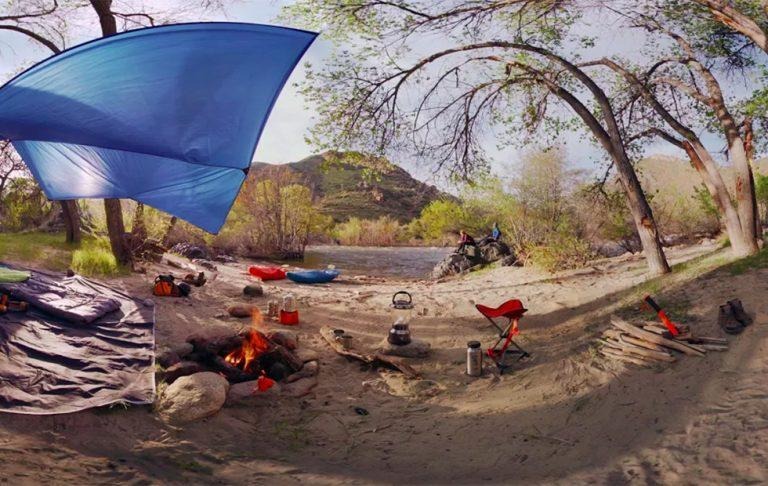 The United States Postal Service has launched its own virtual reality app, it seems, but the app has nothing to do with the post office or delivering mail at all. This has left many confused, as the app itself concerns kayaking, and not even the kind where there's a mail delivery at the end. The app listing shows that it was published by the USPS, but it's not entirely clear why.
One would be tempted to believe that the app, which is simply called USPS VR, is a fraud, but that doesn't appear to be the case. The app is listed under the same United States Postal Service account as the USPS Mobile, Informed Delivery, and Health Connect apps. And yet, it stands out from the bunch for a baffling reason.
According to the app description, the USPS VR app allows downloaders to "Experience mail in a whole new way..." Then the description descends into mild strangeness, ending with, "Enjoy the interactive shopping experience of the OPT1 Whitewater Adventure."
As a best guess, it appears the app was created as a way to get customers to check out the website Irresistiblemail.com, which revolves around mail in reference to the USPS. Users are also made aware of OPT1, so if you're in the market for a new kayak, there's that.
It's still an odd choice for an app, though, considering that few people interested in the USPS app are going to care about the Irresistible Mail website, and they're probably not going to be looking for a new kayak. It may just be intended for OPT1 customers who received a branded Google Cardboard, but it ultimately seems like a waste for the Post Office's efforts to target such a narrow audience with the app.
SOURCE: Android Police