USK Screws Game Makers, This Time Konami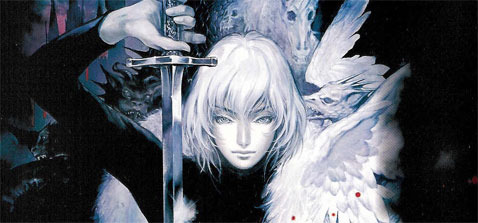 The Unterhaltungssoftware Selbstkontrolle, or USK is Germany's version of the ESRB or a game ratings commission. The last time they let slip not only the upcoming release of a new WoW expansion pack, but the title of it.
This time they have hit Konami by announcing the ratings for a series of trailers that are supposed to be shown at Leipzig. There are three, which doesn't seem like a high number, but when you weren't the one able to announce the titles, that's a pretty high number, that's enough to strike out (hint: USK).
The titles are Castlevania: Aria of Sorrow, Silent Hill Orphan, and Metal Gear Solid 4 and they are all for the PC, I don't know if that means the videos are for the PC or if they games are for the PC, I am going with the first one. The Castlevania title was apparently released four years ago for the Game Boy Advance, the Silent Hill title could be a reference to several things ranging from the next sequel to an entirely new title, and the MGS 4 makes sense, with the exception of the PC release part. Again, based on other releases stated to be being released for the PC it is unlikely that this actually means the title is going to be released for the PC as a game.
Rumor: Castlevania: Aria of Sorrow, Silent Hill Orphan To Make Appearances At Leipzig [via Kotaku]