'Use the fork, Luke' with these Star Wars eating utensils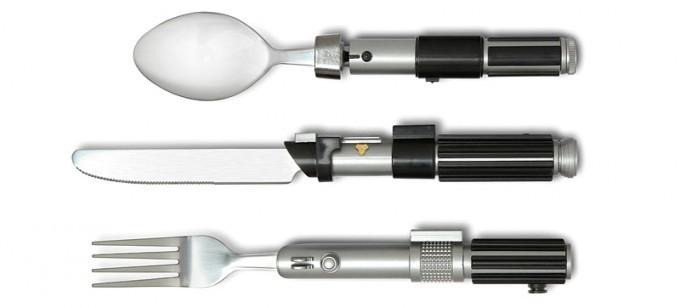 Sure, you can claim you're all about Star Wars whether you're working, playing, sleeping, or even decorating your Christmas tree, but what about when you're eating? Now there's a way for you to channel the Force when having a plate of leftover turkey and mashed potatoes, thanks to official Star Wars flatware from ThinkGeek. Complete with lightsaber hilt designs, a set includes a fork, knife, and spoon.
While a set comes with just one of each utensil, at $15 it won't break the bank to order a couple, and consider how impressed dinner guests will be! The fork features the handle of Luke's original lightsaber, while the spoon has Yoda's and knife has Darth Vader's.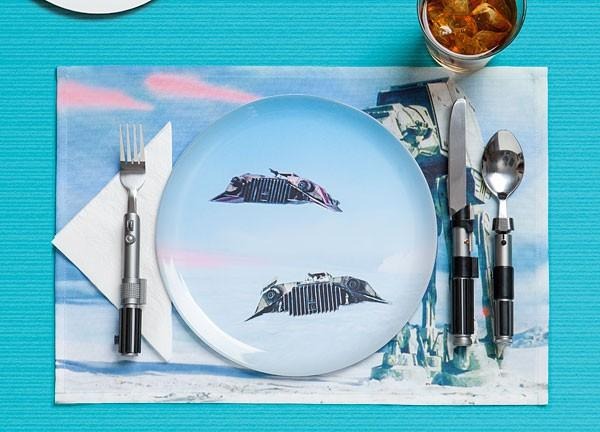 The ends used for cutting, scooping, and forking are made of stainless steel, while the handles are made from food-grade ABS plastic. However, ThinkGeek notes that these utensils are not dishwasher safe, so you'll be hand washing these with your other fine silverware.
The Star Wars utensils are officially licensed, and designed by and exclusive to ThinkGeek. Sets are available now, so if you're thinking of ordering for a Christmas gift (and really, who isn't?), there's no reason to wait.
SOURCE ThinkGeek