Use Skype straight from the web--beta goes worldwide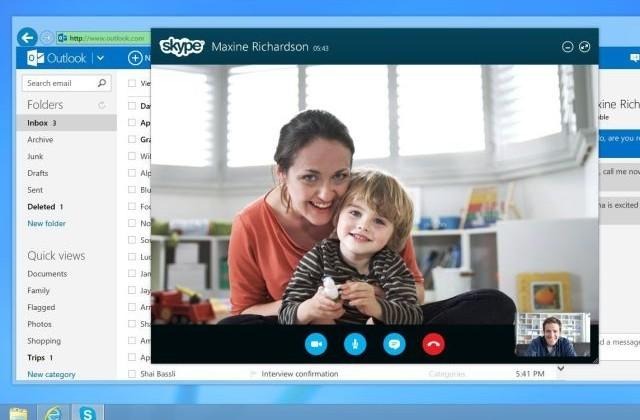 Skype just became easier to access, around the world. As an alternative to downloading the Skype app or program, users can turn to their browsers for their communication needs using Skype for Web (beta). The web version isn't just for checking instant messages. It's designed to provide the same video and phone calls associated with the full app. As we noted when the beta first launched stateside, users will still have to install a plug-in before initially using the site, but that seems to be only a small hurdle.
Skype's goal is to move real-time communication out of the sole domain of apps and programs and onto the web. This isn't a new phenomenon, though. Google Hangouts has been providing browser-based video, phone, and text chats for some time now, with the added bonus of being able to use a dedicated Google Voice number to do so.
According to Skype, the web version is designed for people who are primarily mobile users who want to check their messages on a larger, PC screen. It would also be fitting for users who guests on a PC, like at an internet cafe (are those still popular?)
Previously, Chromebook and Linux users were left unable to use the instant messenger service on Skype for Web (beta). Since the update, the bug has been fixed Chromebook and Linux users can now use all aspects site. Skype for Web also offers pop-up desktop notifications that you can enable upon signing in.
You can try Skype for Web (beta) for yourself and see how it compares with the app versions.
Source: Skype Garage