USB Type-C Connector In Development With Slimmer Design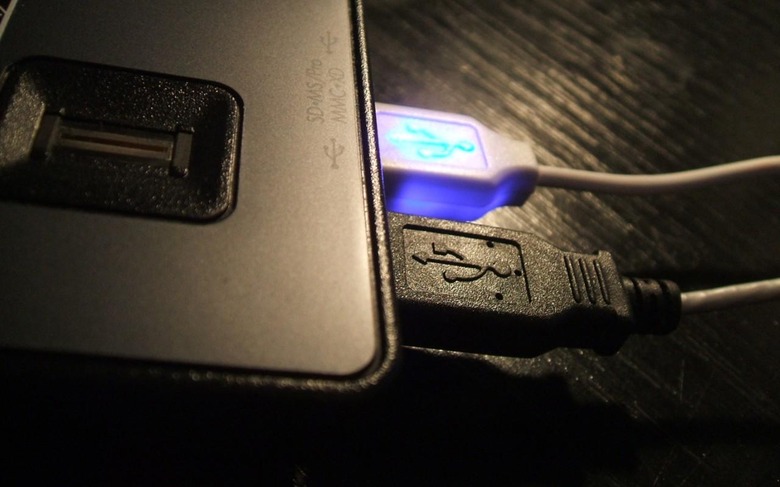 The next generation of the ubiquitous USB is in development, according to the USB 3.0 Promoter Group. The upcoming version will feature an all-new design that is intended to meet the wants and needs of the modern market, namely being slimmer and smaller than present standard USB connectors to allow for slimmer devices overall. If all goes as planned, the group says the "supplement to the USB 3.1 specification" will be ready by next summer.
The new design will be similar in size to the current Micro-B USB 2.0 design, which means we'll be seeing a much smaller standard in the future. Of better benefit, perhaps, is the multi-directional design, so to speak. The plug will work in any orientation, meaning users won't find themselves having to rotate the cable a time or two to get the connection in place.
In addition, the new Type-C connector will have a design with scale for USB bus performance in the future, and with support for scalable power charging, a big plus for those who frequently charge through USB. Obviously, this new design won't be compatible with current USB ports, nor will its receptacle be compatible with existing receptacles. Intel has praised the new connector, saying that it will enable the development of new super thin devices, like tablets.
Said USB 3.0 Promoter Group Chairman Brad Saunders: "While USB technology is well established as the favored choice for connecting and powering devices, we recognize the need to develop a new connector to meet evolving design trends in terms of size and usability. The new Type-C connector will fit well with the market's direction and affords an opportunity to lay a foundation for future versions of USB."
SOURCE: USB