USB over Powerlines - The next big thing?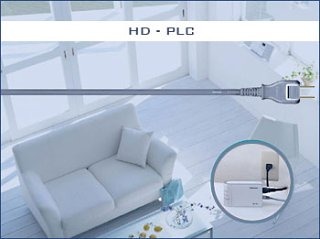 We've all heard of Ethernet over Powerline. While it sounds like such a cool idea, it just hasn't caught on yet. Since you can do networking over your home's powerlines, why couldn't you transfer other data, say via USB?
That's exactly what the people at Icron were thinking when they decided to combine Panasonic's HD-PLC powerline technology with their own ExtremeUSB. This will allow a person to plug in a hard drive (or any other USB device) in one room, and access it from a PC in a different part of the house.
The only downside so far is the slow transmission speeds. It is currently limited to 190Mbps which is better than nothing. No word yet on pricing or availability.
Icron Brings USB 2.0 Over Powerline [via gizmodo]