USB Card Reader Also Has Digital Clock And Thermometer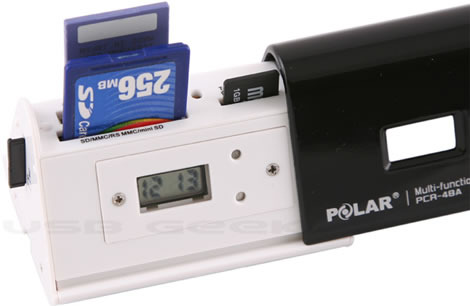 So the front of this card reader, when closed, shows just the display for the digital clock, the back holds the analog thermometer. Then you slide it open for access to the card reader slots, clock controls, and presumably the USB port for connecting it to your PC.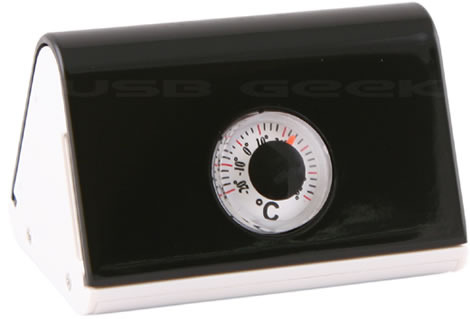 It works with USB 2.0, the slide close design makes it relatively dust proof, and it supports SDHC cards up to 32GB as well. It will work with Windows ME and up as well as Macs.
The cards it supports are really handy as it supports all the trans-flash cards without an adapter, those would be the M2, MiniSD, and microSD cards that many mobile phones and PDA's use. It also supports SD, MMC, RS MMC, MS, MS PRO, MS Duo, and MS PRO Duo. For some strange reason I don't see CompactFlash on that list which could be a big detractor for this device considering the number of higher-end digital cameras that use CF cards. If you want one, its $15, so, even without the CF reader, the price alone makes it still worth it.
[via geekalerts]