USB Aroma Oil Burner and Radio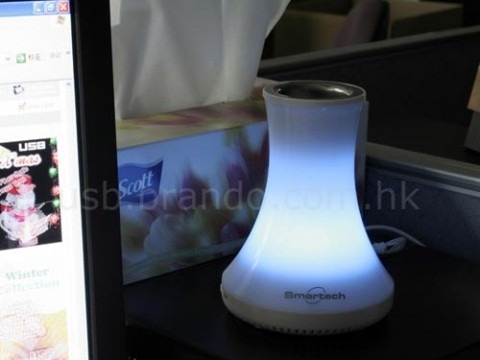 I don't like oil burners, I had a horrific experience with one where I set my desk on fire. I have a glass desk and when you have an oil fire on a glass desk, throwing water on it only spreads the fire around. I will never buy another one, not even the USB Aroma Oil Burner and Radio.
As the name suggests it is an oil burner and a radio and works via USB. While it is an FM radio, you can plug in your Mp3 player or PC and listen to them through the speakers as well. It also has color changing lights inside (seven colors) so you can have mood lighting with your mood aromas.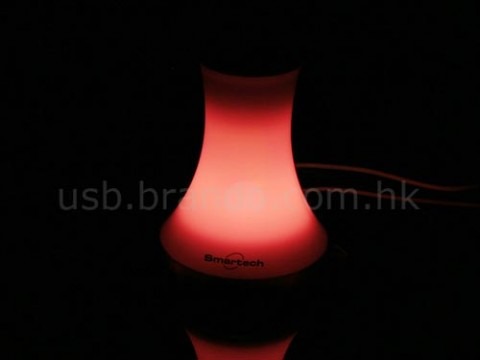 If you're interested in one you can buy it for $30 from Brando. Flame or not, they'll still get hot, so be careful.
[via geeky gadgets]