US Navy plans to deploy high-energy HELIOS laser on USS Preble in 2021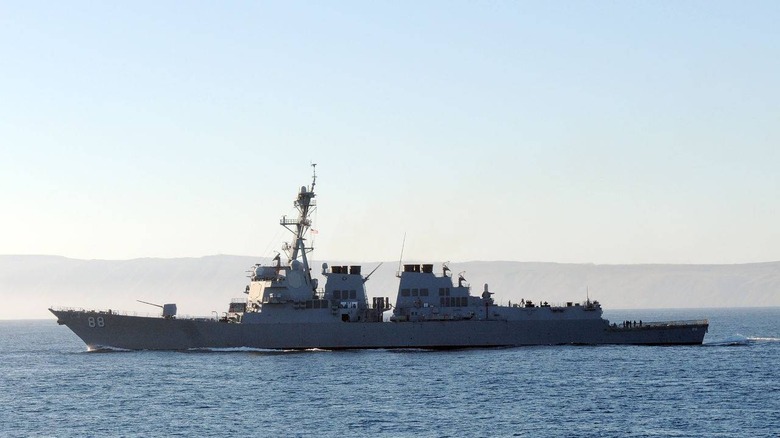 The United States Navy anticipates having its own anti-missile laser in operation by 2021, officials have revealed. The High Energy Laser and Integrated Optical-dazzler with Surveillance system (HELIOS) will be equipped on the USS Preble, a guided missile destroyed based in Hawaii. The timeline was revealed by Rear Adm. Ron Boxall in a recent interview.
Boxall provided the details to Defense News, which reports that the USS Preble will replace its current systems with the HELIOS shipboard laser in 2021. The addition will be the first of a larger shipboard laser deployment to the US Navy's DDGs, according to the interview.
At this time, the HELIOS from Lockheed Martin features a 60kW laser, but it can be boosted up to 150kW. The laser will be integrated with the existing Aegis combat system and will ultimately work to provide that system with high-fidelity sensor data. Unlike radars, which decrease in usefulness the closer something gets to them, lasers provide better data on close-range objects.
According to HELIOS program director Brandon Shelton speaking to Defense News, the laser will be 'structurally integrated' into the USS Preble, including an integration with the ship's power system. The systems integration is currently scheduled to start later this year with a completion time frame of around summer 2020.
In the future, these destroyer ships will likely be equipped with high-power laser systems capable of shooting down anti-ship cruise missiles even at very close distances. Such systems will be necessary to deal with increasingly high-tech cruise missiles; as well, these laser systems have the added benefit of never running out of ammo.