US Naval drone seized by China will be returned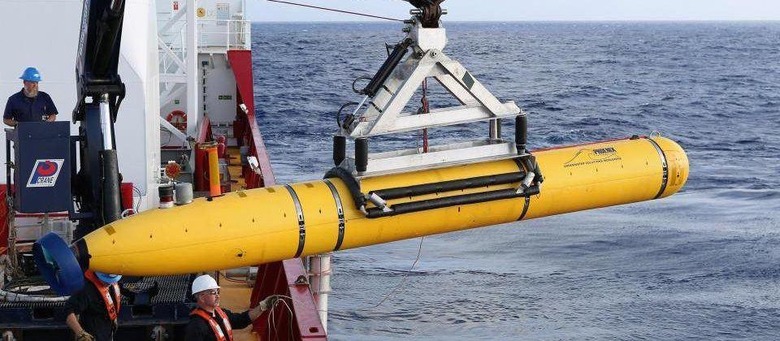 Tensions between the US and China were raised earlier this week when a Chinese naval vessel operating in the South China Sea seized an underwater research drone belonging to the US Navy. The issue was quickly escalated when the US's Department of Defense demanded the device's return, while President-elect Donald Trump chimed in on Twitter, calling the seizure an "unprecedented act." Fortunately cooler heads have prevailed, as China has stated it will be returning the drone to US possession.
A statement from Pentagon spokesman Peter Cook was released on Saturday, relaying the information that the two countries had "direct engagement" and "secured an understanding that the Chinese will return the UUV to the United States," Reuters reported. Officials from China have said that the US was "hyping up" the drone incident, and in turn decided to return the vehicle "in an appropriate manner."
The drone belonged to the USNS Bowditch, an oceanographic research ship, and was collecting unclassified data on things like water temperature and salinity in waters roughly 50 nautical miles from Subic Bay in the Philippines. The Chinese seizure took place as the crew of the Bowditch were trying to retrieve the drone, and the Chinese ship ignored the initial requests to return it when hailed by the Bowditch.
Of course, a simple return of the vehicle isn't good enough for Trump. When the news of agreement was revealed, the president-to-be said "We should tell China that we don't want the drone they stole back.- let them keep it!"
SOURCE Reuters, Washington Post