US Justice Dept. Demands Anti-Trump Site Visitor Logs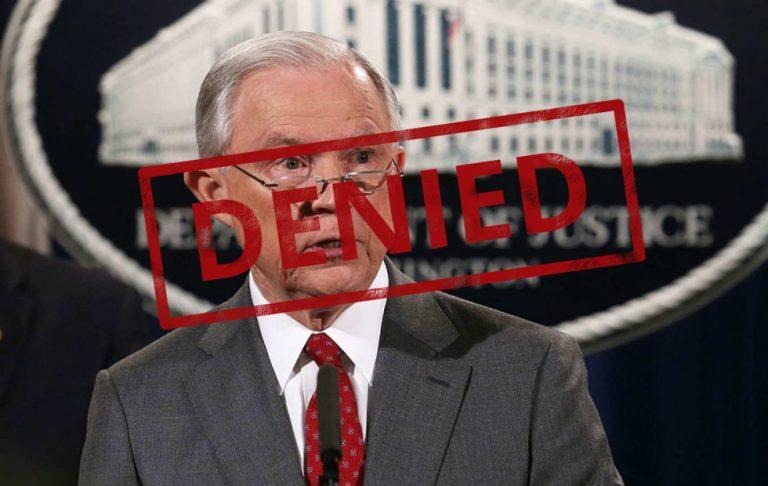 DreamHost has revealed that the US Justice Department is demanding the records of visitors to a certain anti-Trump website on its network. The website in question is Disrupt J20, which helped organize inauguration day protest to oppose the Trump administration. According to DreamHost, the amount of data the Justice Department is demanding could infringe the rights of those Disrupt J20 visitors.
In a post to its blog, DreamHost details the worrying amount of information requested by the Justice Department. "For the past several months, DreamHost has been working with the Department of Justice to comply with legal process, including a search warrant seeking information about one of our customers' websites," DreamHost writes. DreamHost says that while it doesn't have information on the affidavit for the search warrant, the DOJ has requested "all information available to us about this website, its owner, and, more importantly, its visitors."
That information includes the IP addresses of 1.3 million visitors to Disrupt J20, along with contact information and photos from thousands of users. The DOJ, essentially, wants personally identifiable information on visitors to the website, which should be concerning to anyone who values the rights afforded by the Constitution. "This is, in our opinion, a strong example of investigatory overreach and a clear abuse of government authority," DreamHost says.
DreamHost goes on to say that its general counsel opposes this search warrant because it's overly broad and seems to violate the Constitutional rights of freedom of association and freedom of speech. Though DreamHost lodged an inquiry with the DOJ about the potential overreach of this warrant, the DOJ simply responded by filing a motion with the Superior Court of Washington DC to compel the host to hand over the information it's looking for.
This exchange has led DreamHost's general counsel, Chris Ghazarian, to file a legal challenge to the DOJ's request. The Electronic Frontier Foundation has been advising DreamHost and Ghazarian on this legal battle, though it won't be representing the hosting company in court. Ghazarian, on the other hand, will appear in court on August 18 to argue DreamHost's position in front of a judge.
I have to say, it certainly seems like DreamHost is right to question the DOJ's order and call this an example of government overreach. We'll see how this plays out in just a few days, so stay tuned.