US Customs wants to check social media accounts of foreign visitors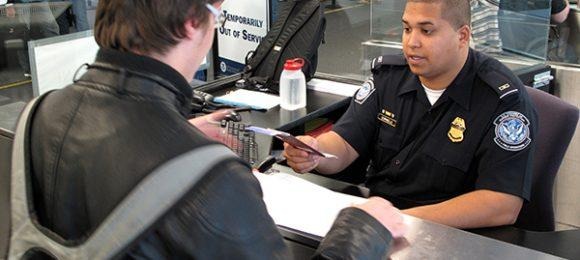 In addition to providing documents on their identification and travel permissions, foreign visitors entering the US may soon be asked to give their Twitter and Instagram accounts to Customs and Border Protection. The Department of Homeland Security has submitted a new proposal to the Federal Register that would update the required entry forms with a question asking for travelers' accounts names on social media.
Providing the information wouldn't be required, and the form would only ask for account user names — not passwords, but the question would be aimed at all non-US citizens, even those entering the country under a visa waiver program. This information would be collected alongside the existing fingerprints, interviews, and database checks that are already conducted for foreign visitors.
If it wasn't obvious already, this is the DHS's latest attempt to identify and catch terrorists trying to enter the US. "Collecting social media data will enhance the existing investigative process and provide DHS greater clarity and visibility to possible nefarious activity and connections," the proposal reads.
As the proposal was just published, it will remain open for 60 days to allow the public to submit comments to the Customs and Border Protection's office in Washington. After that period it will undergo formal consideration.
SOURCE Federal Register