US Customs Phone, Laptop Border Searches Increased Substantially In 2017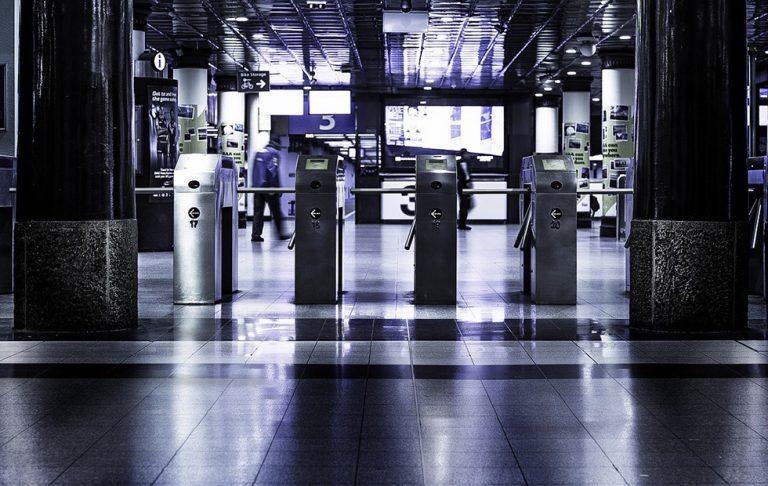 Back in August 2009, the US Customs and Border Patrol released a Directive over its border searches of electronic devices. Today the CBP released a new Directive that supersedes the one it released in 2009, explaining that the new one "enhances transparency, accountability and oversight of electronic device border searches" it performs. The CBP also said that it performed 30,200 electronic device searches at the border in 2017.
Electronic device border searches have long been a controversial issue, one that has at times resulted in things like a NASA employee being forced to expose highly sensitive government data. Many travelers have reported being forced to turn over device unlock codes, having their laptop and phone data copied, and more.
In a statement, CBP Deputy Executive Assistant Commissioner John Wagner said:
In this digital age, border searches of electronic devices are essential to enforcing the law at the U.S. border and to protecting the American people. CBP is committed to preserving the civil rights and civil liberties of those we encounter, including the small number of travelers whose devices are searched, which is why the updated Directive includes provisions above and beyond prevailing constitutional and legal requirements. CBP's authority for the border search of electronic devices is and will continue to be exercised judiciously, responsibly, and consistent with the public trust.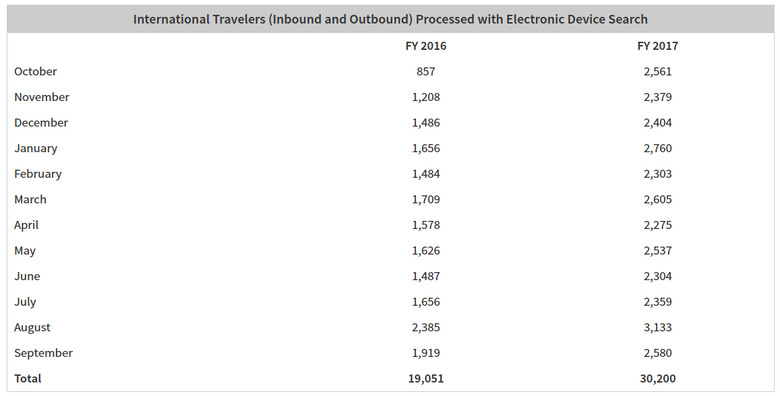 Despite the controversy, the CBP says that it only searches a very small percentage of devices compared to the number of travelers passing through every year (0.007% last year, for example). The agency claims that with these searches, it was able to find export controls violations, evidence of terrorist activity, child porn, "intellectual property rights violations," and more.
Data released by the CBP reveals that despite the lower number, at least compared to the number of travelers going in and out, the agency searched a significantly larger number of electronic devices at the border last year than in 2016. The chart above shows a monthly breakdown of search numbers; every single month had a greater number of device searches versus the same months in fiscal 2016.
You can read the full new directive here.
SOURCE: CBP