US court halts sale of GTA Online cheating software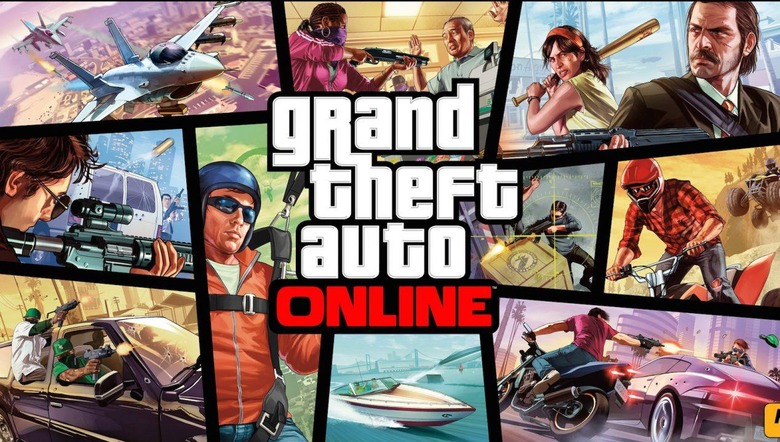 It should come as no surprise that Grand Theft Auto V — and its online component GTA Online — remains incredibly popular and successful for its publisher Take-Two Interactive. Unfortunately, GTA Online has a bit of a reputation for cheating, which hurts both the player base and Take-Two's revenue from the game. As part of the publisher's ongoing lawsuit against one creator of cheat-enabling programs, a court has issued a preliminary injunction preventing any further sales of the software.
Take-Two's lawsuit is against David Zipperer, the creator of the programs Menyoo and Absolute, which give GTA Online players the ability to alter the game to their benefit and negatively affect others' experience. The publisher, seeking a minimum of $500,000 in damages, argues that Zipperer has caused "irreparable harm" to their game and business by enabling cheaters.
The latest development in the case is that a federal judge for the US District Court has sided with Take-Two and issued a preliminary injunction that prevents Zipperer from selling any programs that allow cheating in GTA Online.
Zipperer is being accused of copyright infringement in that his cheat programs were created by copying the game, making the software, which is sold for money, a derivative work. US District Judge Louis Stanton of Manhattan ruled that Take-Two's lawsuit was likely to prove that Zipperer had infringed on the game's trademark, as well as violated the terms of GTA V's user agreement.
The judge noted that the injunction would serve the public's interests, as it would encourage Take-Two to invest more in its game, and that the unemployed Zipperer would unlikely be able to afford to pay any damages to the publisher. Take-Two has stated that it will continue to pursue legal action against any disruptions and threats to its multiplayer communities.
SOURCE Reuters