US Cellular Home Phone plan suggests mobile isn't everything

US Cellular is looking to compete with the other major carriers on a home phone solution that uses mobile phone towers. We've heard about US Cellular's own offering earlier this month, but now the carrier has announced that Home Phone is coming June 7 in stores and June 20 for those that want to order online.
The service will allow you to use any standard home phone, and the $20-per-month plan comes with unlimited nationwide calling over US Cellular's network, and it also comes with voicemail, caller ID, call waiting, call forwarding, and three-way calling. Users will also be able to keep their own home phone, so there's no need to get a whole new one, thankfully.
The device itself, which essentially just looks like a wireless router, costs just one penny after signing a two year contract for the service. We're guessing you could buy it outright without a contract, but US Cellular hasn't detailed unsubsidized pricing. The device can support up to two corded phones or "multiple" cordless phones via two phone ports, though no internet connection is required.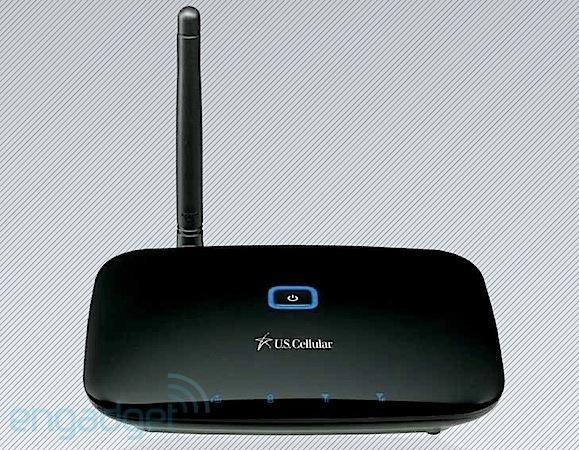 According to Engadget, the device that'll handle all of your calls is a PCD-made base station with a model number of FT2260. It sports dual-band support (800/1900 MHz CDMA), a QSC6055 chipset, two regular phone jacks and a USB port (for diagnostics purposes only, however). The device also has a 1500 mAh rechargeable battery that claims to get two hours of talk time or 36 hours of standby time.
US Cellular's $20-per-month option is quite a steal, although Verizon's offering is the same price for unlimited calling as well, with a $10 plan to share minutes, and since this technology uses cell towers, we imagine that Verizon has quite a few more than US Cellular does. Nonetheless, if you're an area that reigns with US Cellular, this is certainly another option to consider.