US Bans All Hoverboard Imports Except Segway's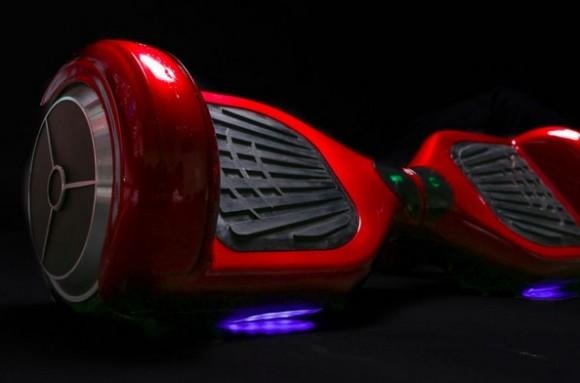 The US, through its International Trade Commission or ITC, has formally banned all hoverboard imports coming into the country. But no, this has nothing to do with their safety. In fact, only Segway's hoverboards are except from that import ban. That's because the issue at hand is the consequence of a patent infringement case that surface last year. Practically declaring all other hoverboards to be infringing on Segway's patent, the ITC has decided to block their entry into the US, regardless of their safety.
It is a tragic and yet a bit comical turn of events for the beleaguered toy turned mode of transportation. Hoverboard makers, especially those in China, are already experiencing depressing financial situations because of the scandal that rocked the two-wheeled gadget late last year. Hoverboards have been catching fire left and right, prompting authorities, especially in the US, to launch investigations on their safety. Retailers, like Amazon, pulled hoverboards from its shelves en masse due to those issues.
Now, at least in the US, those hoverboards may no longer be able to return. The ITC has awarded Segway its patent victory, practically making it the only legally allowed hoverboard maker outside the US to sell its wares there. Last year, China-based Ninebot, Segway's owner, sued Razor, a US company, for infringing on its patents for the hoverboard. Razor acquired its patent from Shane Chen, an engineer in Seattle, who claims to be the original inventor of what we now call the hoverboard. Amazon was already aware of the patent dispute when it started pulling out hoverboards, requiring vendors to provide legal proof that of non-infringement of Razor's, not Segway's, patents.
Somewhat ironically, Segway's victory is over its Chinese rivals, as the case with Razor still goes on. It does mean that Segway can practically be the only hoverboard importer in the US, but it still has to fight it out with US-based competitors.
It could all be for naught if the current situation with hoverboard safety doesn't improve. The US Consumer Product Safety Commission (CPSC) has already ruled that no hoverboard has passed voluntary safety guidelines and specifications, making them unsafe for retail.
VIA: Quartz