US Army combat dogs get special hats to protect their hearing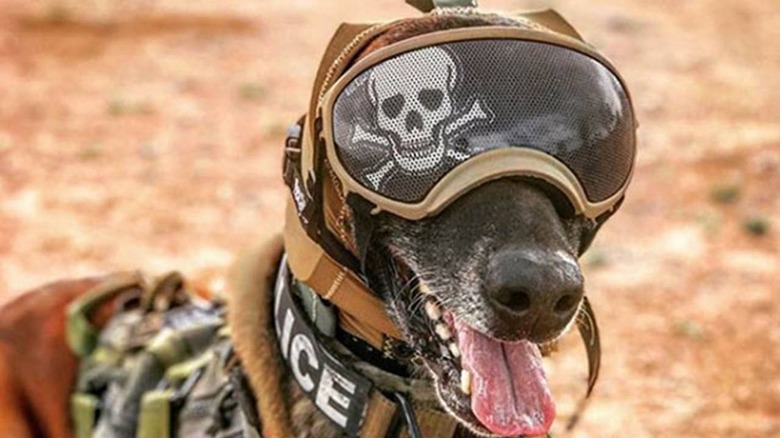 The U.S. Army has unveiled a special new type of hearing protection designed specifically for military dogs working in combat environments. Unlike existing hearing protection gear for canines, this padded hood has a low profile and is designed to fit snugly on the dog's head without the need for straps or otherwise cumbersome attachments. The hearing protection can be used on helicopters, during training, and more.
Dogs have had an important role in military and law enforcement history, often joining humans in special roles ranging from providing support against human attackers to special task forces dedicated to locating explosives or other hidden items. The U.S. Army uses dogs in a variety of roles, including in combat settings.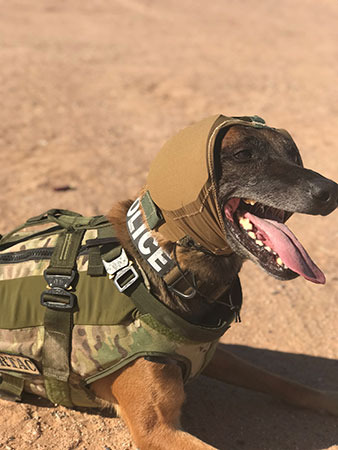 Military dogs go through training that can include loud noises like gunfire; as well, these dogs are transported on aircraft that produce loud noises, putting their hearing at risk. Existing hearing protection designed for dogs isn't generally suitable to military applications, however, due to the difficulty in putting it on the dogs, as well as issues like bulky sizes.
In an announcement on Wednesday, the US Army introduced CAPS, a new type of canine hearing protection that involves a strap-free padded design. The hood-like protection is described as easier to put on dogs, plus it is only around 1-inch thick, making it compact enough to use in cramped, narrow areas.
Key to the hoods are 'acoustic absorption materials' that block out unwanted sounds. As shown in the image above, the hoods can be used with other existing military gear for dogs, such as goggles. The same hoods could also be used with dogs working for police departments and federal law enforcement agencies.