US Air Force Receives Its First Anti-Drone Laser Weapon System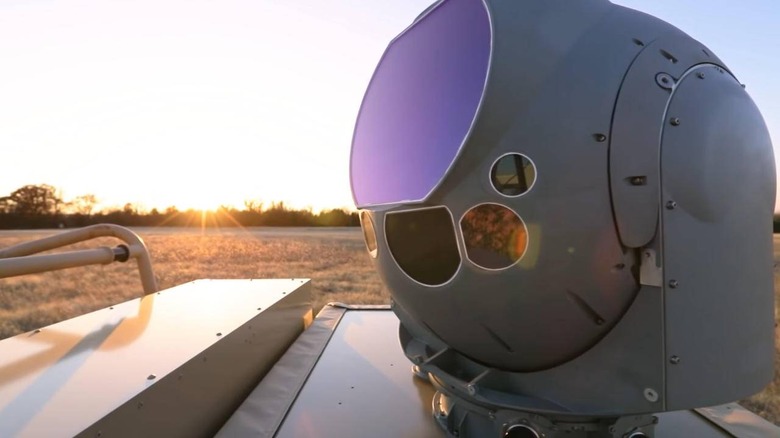 The United States Air Force has received its first anti-drone laser weapon, Raytheon has announced. The company delivered the counter-UAS system earlier this month, marking its completion of the work first revealed earlier this year. The US Air Force plans to test the system over the duration of a year as part of a larger experiment. According to Raytheon, its technology can take down a drone within seconds.
Back in March 2018, Raytheon announced that its anti-drone technology had successfully taken down dozens of drones and other UAVs during an Army exercise, including multiple UAVs at the same time. The company worked with the US Air Force to test the technology under a $2 million contract.
In a new announcement on Tuesday, Raytheon revealed that it has delivered its first high-energy laser anti-drone/UAV system to the US Air Force. In the near future, the weapon will be shipped overseas for a USAF experiment that'll involve testing the system in real-world conditions, as well as training operators to use it.
The weapon involves Raytheon's lasers and its Multi-spectral Targeting System, among other things, in order to find, ID, and then track drones being operated somewhere they're not allowed. Assuming a rogue drone is targeted, the laser system can knock it out of the sky within seconds, preventing it from being used for surveillance or other malicious purposes.
As the company previously explained, the laser and related system is installed on a small ATV referred to as a 'buggy' — the weapon can be charged with a standard 220v outlet and used to fire off 'dozens' of laser shots. In addition to operating off a charge, teams could hook the system up to a generator in order to keep it running for longer.