URWERK UR-1001 pocket watch may be the coolest watch ever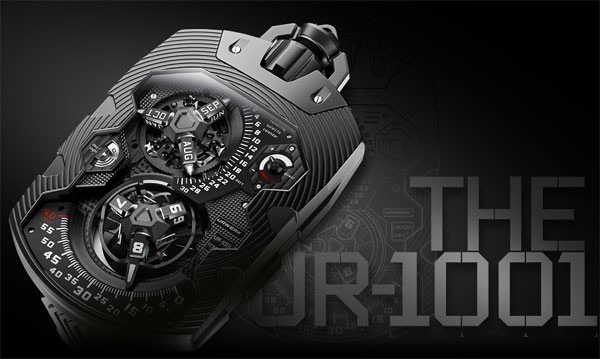 I am not a watch guy; I leave that to Vince and Ewdi. I can say that the coolest watch I have seen in a long, long time has surfaced from URWERK and it's called the UR-1001 Zeit Device. This is a pocket watch, not a watch that you wear on the wrist. Just a glance at the face and you can tell that the watch is insanely complex on the inside with a mechanical movement that times way more than just hours, minutes, seconds, and months.
A little black metal flap on the back flips down to show you a tall counter that will count down the next 1000 years! I guess you can pass this thing down for the next ten generations of your family if you want. There is also a dial on the back for 100 years and a dial for oil change. That last one is very strange. The oil change shows when the watch needs serviced and all the counters reset to zero when they are complete.
The coolest part to me is the rotating spires for the month that spin to show three months at a time. The price and availability for this watch is unknown. I am sure with the complexity it boasts this will not be a cheap watch. I wonder if the case is strong enough to resist scratches in the pocket.