Urbanears Rålis Portable Cube-Shaped Speaker Looks Like A Handbag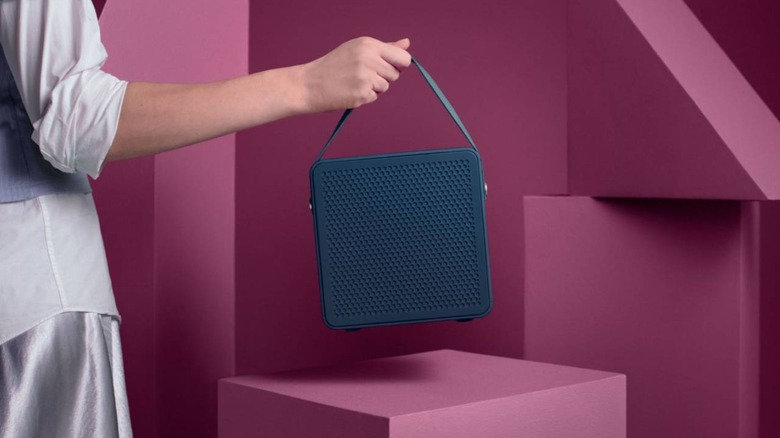 Joining its newly launched wireless headphones model comes a new portable speaker from Urbanears called Rålis. This cube-shaped speaker features a carrying handle that gives it the appearance of a bag; though the playback time isn't quite as lengthy as what users get with the new Pampas headphones, Rålis can offer a full day of wireless jamming.
The Urbanears Rålis speaker features a long, flexible handle for easy carrying; the company says the design is overall 'modular,' meaning the model 'adapts to any setting.' The cube shape makes it possible to place the speaker in a variety of settings, such as on a shelf or countertop.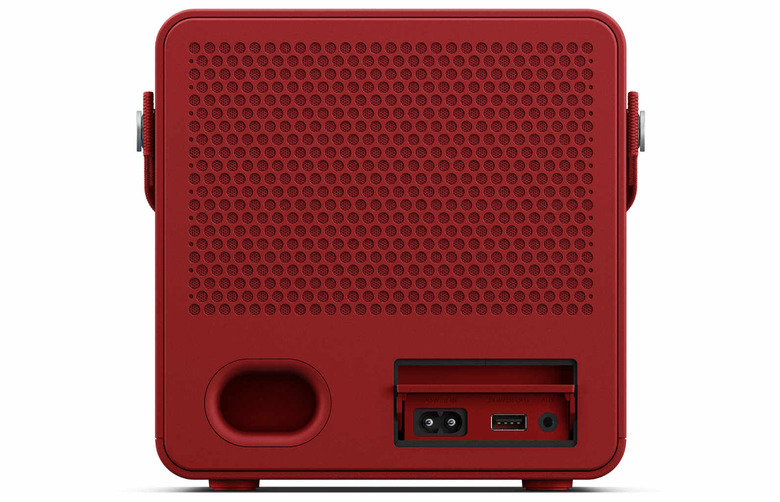 The Rålis has built-in audio controls, including volume and play/pause, plus there's an AUX connection in addition to Bluetooth 5.0 wireless connectivity. The model's multi-host feature makes it possible for two different Bluetooth devices, such as two smartphones, to control the speaker simultaneously.
Urbanears says Rålis produces multi-directional sound for a spatial experience. The integrated battery offers more than 20 hours of audio playback on a single charge, but users can also recharge their smartphone from the battery while away from an outlet.
Other features include an IPX2 water-resistance rating, which helps protect it when used outdoors. Technical details include a pair of 5w tweeters and a 10w woofer, a 50Hz to 20,000Hz frequency range, and 2 hour charging time. The company is offering its new model in Slate Blue, Haute Red, and Mist Grey color options for $199.99 USD.