Urbanears 'Limited Sweat Edition' are actual sweaty Hellas headphones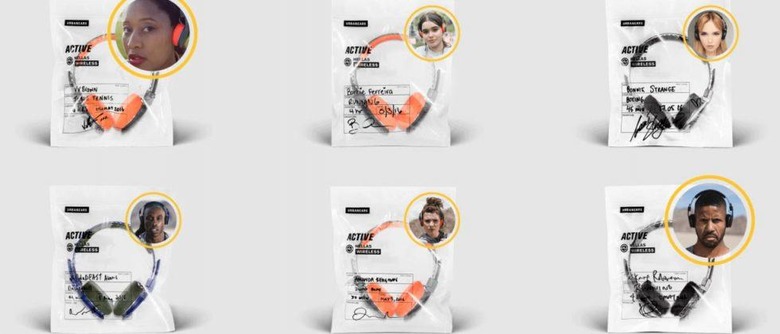 Urbanears has a bizarre new campaign in which they're offering 'sweat-soaked' headphones that are 'drenched in some real sweaty inspiration' via the workouts of somewhat notable individuals. The headphones are a pair of Hellas, and they were worn by seven individuals who worked up a sweat, apparently got them sweaty, and then had their headphones sealed in a bag right after. No, this isn't a joke.
These limited edition headphones were used by Knox Robinson, Amanda Bergman, Willdabeast Adams, VV Brown, Bonnie Strange, Barbie Ferreira, and Nadege Winter. Each pair of sealed sweaty headphones bags were signed by the individual and labeled with information about the circumstances of their use.
Don't worry though, Urbanears says the whole ordeal 'isn't as disgusting as it sounds' because the Hellas headbands and ear cushions are washable. Except, you know, you have to open this post-workout sealed back and wash this strangers sweat off yourself. No offense if that's your kink.
Urbanears Sofia Helm said, "The Limited Sweat Edition is about really going for it in whatever activity you choose. Teaming up with these creative individuals who also happen to enjoy breaking a sweat makes perfect sense to us."
The limited edition Hellas can be found here for $119 USD each, with there being different launch dates.