Urbanears Fall/Winter 2016 headphones come in pastel colors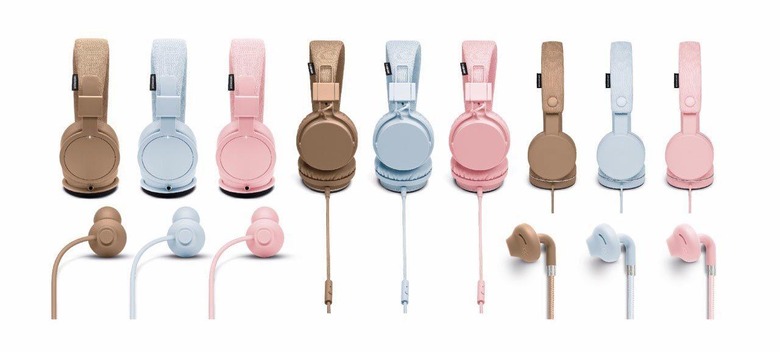 Not everyone wants a pair of flashy or otherwise ostentatious headphones, and that's where Urbanears' new fall/winter 2016 collection comes in. These headphones, which span five different styles, are available in three colors: Snow Blue and Powder Rose, both of which are soft pastel colors, as well as Nougat Beige, which is more of a soft bronze color. The headphones are designed to complement the cool and icy seasons ahead, and span both on-ear and in-ear types to match the needs of many users.
These fall/winter colors are made available on a handful of different headphones styles. There's the Urbanears Sampan as an option; these are a pair of lightweight in-ear headphones with a behind-the-ears hook design for hooking them together, as well as a built-in control and microphone. This model costs $29 USD. Similar to them is the Kransen, another in-ear model that boasts high-quality audio and a $39 USD price tag.
If earbuds aren't your thing, there are three over/on ear headphones options, including the Humlan model packing a built-in microphone, Zound Plug for sharing, and washable ear cushions/headband. This model costs $49 USD. Joining the Humlan are the collapsible over-ears headphones "Plattan," which also include an integrated microphone and are likewise priced at $49 USD.
Finally, the fall/winter collection colors are available on the "Plattan ADV Wireless," Urbanears' wireless Bluetooth headphones. This model features an integrated microphone and a swipe interface, washable headband, and 14-hours of playback time on a charge. This Plattan option is a little more pricey at $99 USD, however.