UPS Drone Delivery Subsidiary Is The First To Get Major FAA Certification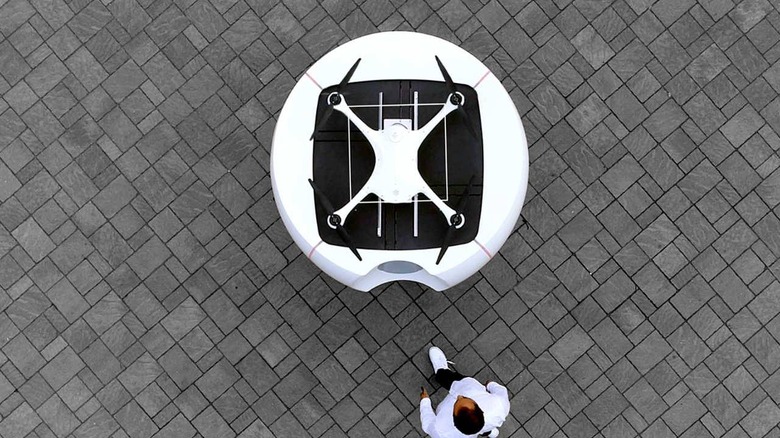 In an announcement today, the FAA revealed that it has granted UPS Light Forward, a subsidiary of delivery company UPS, with both air carrier and operator certification. This makes UPS Flight Forward the first company to get the full Part 135 Standard certification for operating a 'drone airline,' paving the way for an expansion of the company's existing drone delivery efforts across many industries.
UPS says its first Flight Forward drone delivery following the certification award took place at the WakeMed hospital campus in Raleigh, North Carolina using a Matternet M2 quadcopter. Because of the permission it has received, UPS was allowed to operate this drone beyond the visual line of sight, a first in the nation for what the company calls a regular revenue-generating drone delivery.
Drone deliveries offer a unique transportation option for medical campuses and hospitals, enabling teams to get necessary medicine or other items loaded into a drone and transported directly to the nearby recipient in cases of emergencies and other critical care scenarios. UPS previously partnered with Matternet for a drone-based healthcare delivery service at WakeMed.
Of note, the FAA's Part 135 Standard certification lacks restrictions on the scope and size of operations, making it the highest level of certification a company can get. UPS Flight Forward is the first company to get this special designation, meaning it is authorized by the government to operate as many drones as it wants with as many remote operators as it needs.
Thanks to this certification, UPS Flight Forward is allowed to fly drones with cargo above 55lbs, including at night, restrictions that generally apply to drone operation in the nation. U.S. Secretary of Transportation Elaine L. Chao explained:
This is a big step forward in safely integrating unmanned aircraft systems into our airspace, expanding access to healthcare in North Carolina and building on the success of the national UAS Integration Pilot Program to maintain American leadership in unmanned aviation.